New cloud-based platform part of Volkswagen's €3.5bn digitalisation investment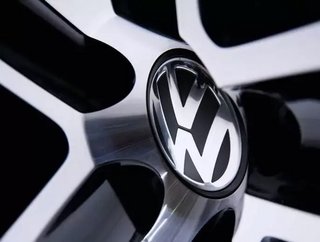 Volkswagen isbuilding a new, primarilycloud-based platform as part of a €3.5bn investment into its digitalisation programme. 'One Digital Platform' w...
Volkswagen is building a new, primarily cloud-based platform as part of a €3.5bn investment into its digitalisation programme.
'One Digital Platform' will support the German automaker's growing digital ecosystem, connecting the vehicle, the customer and the services as well ensuring access for key external partners to its IT infrastructure.
As it implements its 'Transform 2025+' vision, Volkswagen's $3.5bn outlay will include a redesigned, much simpler vehicle IT architecture - 1.5mn vehicles with no online access can already connect with the Internet thanks to the "Volkswagen Connect" retrofit solution, but 2020 is the year when Volkswagen begins connecting its entire fleet. Each year, over five million new vehicles will then become part of the Internet of Things.
See also:
Its overarching ambition is to turn from an automaker to a mobility service provider with a connected fleet, while it also intends to generate sales revenue running into billions from digital offerings and services
"We have a clear vision: we will continue to build vastly superior vehicles. But going forward, our Volkswagens will increasingly become digital devices on wheels," said Jürgen Stackmann, Volkswagen Brand Board Member for Sales.
"Our customers will become part of an ecosystem that we have named 'We'. This system complements the Volkswagen experience on wheels and enables customer to take their world into their vehicle."