The next step in the cloud revolution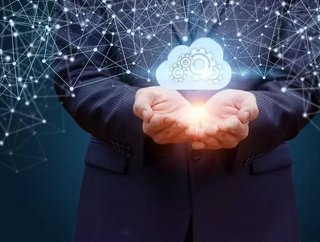 Cloud computing has quickly passed the 'proof of concept' phase and has now become mainstream, used for everything from disaster recovery to testing...
Cloud computing has quickly passed the 'proof of concept' phase and has now become mainstream, used for everything from disaster recovery to testing and development. By the middle of 2018, it is predicted that significant portion of incremental new spend in IT will be committed to cloud in some form or another and virtually every major enterprise has at least a cloud migration program in progress currently. The business value in these programs is easy to fathom; organisational benefits include hyper-elasticity in infrastructure consumption, subscription-based payment models, and greater agility due to faster deployment of applications. All of which factor into the ever-increasing adoption of cloud.
But beneath this surface layer there is a far-reaching trend emerging with the potential to cause an impact far greater than many of the programs companies are engaging in today. For want of a better terminology, let us call this the 'Up-Stack' cloud revolution. In essence, this is the provision of cloud-enabled services, with the potential to infuse businesses from small to large, with the data processing ability, mobility and scalability of the cloud. It is set to fundamentally transform the way organisations operate.
See also:
The true potential of cloud
The reason Up-Stack cloud is such a powerful idea, is that it would truly democratise some capabilities that had hitherto been the exclusive domain of large businesses – such as data analytics at scale, unstructured data processing, or machine learning. Through Up-Stack cloud, any enterprise, regardless of size, has access to these services on a consumption-based approach. For firms currently shut out of delivering certain services, this is where cloud is able to have its biggest impact.
Already we're seeing many of these types of innovations being rolled out by the Big Four cloud platform companies; AWS, Microsoft, Google, and IBM. All four now have cloud platform offerings that allow for the collection, processing, and transformation of data, at a vastly improved scale; as well as a simplified way to embed complex machine learning capabilities and algorithms to process data such as voice, text, video, and other unstructured data.
The effect is compounded by the ability to collect, process, and disseminate information across platforms and devices at the click of a button. Although cloud is now an established technology, we are only at the beginning of the most exciting phase where embedded capabilities level the playing field for organisations of all sizes.
Preparing for Up-Stack
In order to reap the benefits of Up-Stack cloud, firms need to make sure they have made the necessary preparations. There are many aspects to consider but some of the key ones include:
Full stack cloud engineers
To take full advantage of Up-Stack innovations, it is essential to cultivate and train employees to be full stack experts. This means people who can connect the dots across an enterprise infrastructure, and understand application capability features offered by cloud platforms. A portion of any workforce can be trained into being full stack engineers within a relatively short time frame, provided they have some programming experience, and are given consistent exposure and opportunities to work on a range of cloud-based projects.
Design to be cloud native
By default, the core organising principle of enterprise architecture must be to use cloud native features such auto-scaling, fault-tolerant, and multi-channel. By default, organisations need to ensure that applications are designed for an algorithmic and AI driven world, and enabled by the cloud to make them smart and learning systems.
Deploy data driven capabilities
Every aspect of IT will soon, if it isn't already, be infused with data-driven capabilities. Cloud infrastructure or applications, development or testing, deployment or support – are all going to be driven by products and tools which are infused with data. The impact of this will be far reaching in the way platforms or services are going to be delivered to customers going forward. This implies that every organisation's product, platforms, or services, will need to reinvent their offerings with services that are rich with data driven capabilities, and are self-learning, self-healing and 'smart'. This can only be achieved with the elasticity and compute power of cloud.
All of this is not to say that embracing Up-Stack will be a straightforward process. Companies will need to carefully review their processes and offerings in order to ensure they are properly engaged with the capabilities of the cloud, or they will be left behind by competitors. But we are at a turning point where cloud is opening up new realms of possibilities, not just for established firms, but for everyone.
Madhavan Krishnan, VP Cloud and DevOps Solutions, Virtusa