Nozomi Networks secures US$100m investment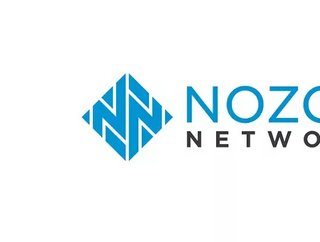 Nozomi Networks, an industry cybersecurity startup that aims to shield critical infrastructure from cyberattacks, has raised $100m in pre-IPO funding
Nozomi Networks, a San Francisco-based industrial cybersecurity startup, has raised US$100 million from its customers and technology partners to help build new products and expand sales.
The Series D funding round was led by Triangle Peak Partners, and also includes investment from a number of equipment, security, service provider and go-to-market companies including Honeywell Ventures, Keysight Technologies and Porsche Digital. 
"As we began the fund-raising process, many of the largest ecosystem partners in the world along with our customers recognised Nozomi Networks as the industry leader and requested the opportunity to invest in the company," said Edgard Capdevielle, President and CEO of Nozomi Networks. "It's the ultimate endorsement when not only a prestigious firm such as Triangle Peak Partners leads the investment, but customers and partners embrace Nozomi Networks and further validate our market leadership."
How will

Nozomi Networks use

the investment? 
The company will use this latest investment to help scale product development efforts as well as its go-to-market approach globally. Specifically, Nozomi Networks will grow its sales, marketing and partner enablement efforts, and enhance its products to address new challenges in both the operational technology (OT) and internet of things (IoT) visibility and security markets. With ransomware and malware attacks on organisations and critical infrastructure at an all-time high, the need for Nozomi Networks solutions has never been greater.
"With the OT and IoT security market on the verge of explosive growth, Nozomi Networks has not only risen to the top but is strongly positioned to continue to outpace the market," said Dain F. DeGroff, Co-founding Partner and President, Triangle Peak Partners."The company's consistently strong performance in combination with an impressive R&D model and its ability to scale quickly set itself apart. We're excited to be a part of Nozomi Networks' future."
Digitalisation is changing and disrupting entire industries, and now more than ever, cybersecurity is playing a crucial role for all companies. With the constant rise of cyber threats facing asset owners around the world, including critical infrastructure, customers are looking for better and more efficient ways to protect operating environments and reduce cybersecurity risk, explained Que Dallara, President and CEO, Honeywell Connected Enterprise.