NSO Group spyware saga sows African rift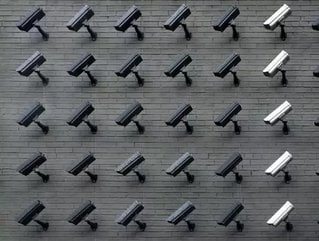 Pegasus spyware saga embroils several African governments and could prompt further diplomatic fallouts
The recent Pegasus spyware saga has now embroiled several African governments with fears this could prompt further diplomatic fallouts, according to some experts. This comes after an intelligence leak alleging that agencies have been using Israeli company NSO Group's Pegasus software to monitor the phones of thousands of politicians, dissidents, journalists, business and executives, among others.
The investigation was conducted by nonprofit group Forbidden Stories along with Amnesty International, The Washington Post and 16 other news organizations, alleged that the military-grade spyware was used to hack and surveil targets' smartphones from afar. NSO said the spyware is only used to surveil terrorists and other criminals and denied the leaked list of in the region of 50,000 phone numbers had anything to do with it.
Macron and Morocco
President Emmanuel Macron has changed his phone number and called on Israeli Prime Minister Naftali Bennett to pursue an inquiry, after indications Macron was being surveilled by Morocco. Reports claim Morocco was the most enthusiastic user of the Pegasus software, with the phone numbers of several journalists now jailed in Morocco being divulged.
NSO Group has denied this, claiming the likes of Macron and Morocco's King Mohammed VI, who also appeared on the list, had never been "targets" and denied using the spyware. However, NKC African Economics Analyst, Francois Conradie, said the revelations will inevitably have some impact on international relations. This is because Morocco depends highly on French diplomatic support in advancing its interests in organisations like the UN.
Ramaphosa and Rwanda
South African President Cyril Ramaphosa's number also appeared on the list, allegedly targeted by Rwanda. Relations between Kigali and Pretoria have been strained since exiled former Rwandan intelligence chief Patrick Karegeya, a critic of President Paul Kagame, was assassinated in Johannesburg in 2013. The Guardian had reported Ramaphosa appeared to have been selected for surveillance in 2019.
Rwandan troops are deployed to assist local security forces in fending off a jihadist insurgency in Mozambique that has threatened the country's key natural gas hubs. Rwanda has also categorically denied that it uses the Pegasus system and claimed in a response to the Guardian that it does not possess the technical capacity to carry out espionage on such a scale. It accused the reports of being part of an "ongoing campaign to cause tensions between Rwanda and other countries" and to sow disinformation about the country.