NTT: Top ten cloud companies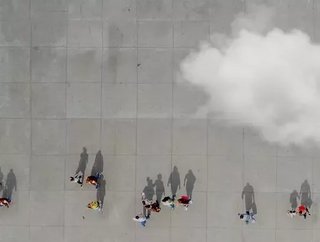 We take a closer look at NTT, an innovative cloud company who claimed the eight spot in our list of the top ten cloud companies...
 NTT Group (Nippon Telegraph and Telephone) is a global telecommunications company headquartered in Tokyo, Japan. The company was formed from a group of technology companies and today is one of the leading global IT companies, the innovative company owns over 250 data centres. 
The company recently received an award for the Derwent Top 100 Global Innovator 2020. This year stands as the ninth consecutive year that the company has been awarded this title.
The COVID-19 pandemic has hit every company in the world hard, how has NTT responded to the crisis? The company has extended payment deadlines for those customers who are struggling to pay in time due to financial hardcomings. In addition, the company adopted remote working back in April and has recently decided that they are going to provide some people under twenty five years old with selected data communication services free of charge to alleviate the cost and pressure of remote working,
Lastly, they have even launched some online exercise videos for those who can not leave their homes to exercise. 
The company is committed to making a long term impact for future generations, they say that they are realising a low carbon future, implementing closed loop recycling and lastly, planning a future of natural harmony. 
They are not only striving to protect the environment for younger generations, they are also recruiting new graduates each year to set young adults on a successful career path from the start. 
We recently sat down with the company's Global Senior Vice President, Talent Transformation and Innovation, Anthony Shaw, to find out about how the company is developing global partnerships with other leading technology and telecommunication companies. 
Anthony Shaw is the Global Senior Vice President, Talent Transformation and Innovation at NTT Ltd. Having been with the company since 2012, Anthony has enjoyed a fruitful career centred around the cloud and hopes to continue this journey with NTT.