Optimising cost with a hybrid cloud strategy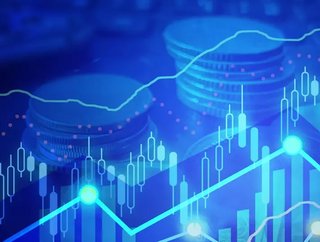 Hybrid cloud strategies are becoming increasingly popular in businesses, and the adoption of this strategy can significantly increase cost optimisation
Cost optimisation remains increasingly important to businesses in all industries. By pushing cost reduction while maximising business value, companies can gain real profits and reinvest their saved money in other avenues such as business development and growth.
With the rapid increase in the adoption of technological solutions and business digitalisation, there are many ways in which businesses can utilise technology to optimise cost. One key way is through the adoption of a hybrid cloud strategy, particularly when looking at data resilience and protection. As more companies digitalise, data protection is incredibly important to avoid cybersecurity issues. 
Increased investment in digital transformation strategies 
Although the pandemic accelerated the uptake of digital and automated technology in business, which is great news for the tech industry in a time of economic hardship, it has seen other industries take a hit. As all industries have had to respond to this ever-changing environment, cost optimisation is at the forefront of many business strategies as they recover from challenges brought on by the pandemic. 
According to the 2020 Dell Technologies Digital Transformation Index, seven out of ten businesses accelerated their adoption of transformational technology programs due to the pandemic. 89% of these businesses said that COVID-19 highlighted the importance of investing in a more agile, scalable IT environment.
This data is echoed in a recent KPMG survey of business leaders. Mark Corns, Director of  Technology Consulting at KPMG UK, who discussed this survey with us, said the survey "shows that 67% have accelerated their digital transformation strategy and 63% have increased investment in their digital transformation strategies. The technologies that businesses are prioritising for digital transformation are heavily cloud-dependent."
Realising the full potential of a hybrid cloud strategy
While it is without a doubt that COVID-19 has accelerated the shift to the cloud, it seems many business and technology leaders have yet to maximise the promised value from their hybrid cloud investments. 
Andrew Conway, CTO at Proteus, a cloud-based work automation platform developed by Xergy, discussed why business and technology leaders might not have utilised the full potential of a hybrid cloud strategy. He said: "Deeply ingrained systematic and cultural norms have prevented the full materialisation of hybrid cloud adoption and a lack of the correct technology was costly for many businesses over the pandemic." 
"As companies settle into alternative ways of working post-pandemic, embracing technology to support operational and employee value and productivity will attract the next generation of workers looking for an attractive work environment without frustrating archaic processes," he added.
Stressing the importance of maximising this promised value, Corns said: "A hybrid cloud strategy reduces the barriers to entry and drives faster results, so this approach is more important than ever as companies recover and rebound from the pandemic."
It is crucial businesses adopt this strategy as they become digitalised to protect their data. When Stephen Gilderdale, Senior Director & Head of Presales Architects UK at Dell Technologies, discussed this, he said: "The business benefit of adopting a hybrid cloud strategy boils down to the benefits of adopting a data-first strategy. Data is the most valuable asset of any business. 
"Any cloud strategy needs to ensure that data is: secured, protected and available, delivered at the required performance levels and compliant with company policies. Hybrid cloud allows this, ensuring that any organisation can adapt quickly to changing business requirements or application needs," he added.
A hybrid approach to cost optimisation
The adoption of a hybrid cloud strategy has both long and short term optimisation benefits.
Corns explained, "At the outset, hybrid cloud optimises the transformation cost by focusing capital investment on the workloads which have the most impact and transforming them more fully." 
"In the long term, it creates commercial leverage and reduces costs by distinguishing between high-value and commodity workloads," he continued.
By improving the way businesses communicate, evaluate staff data and improve performance, a hybrid cloud strategy brings significant cost savings. Technology can be utilised in such a way to create business-wide efficiencies pushing teams to work smarter.
When Conway explained the benefits of cloud technologies, he said: "Centralised technologies such as the cloud enable companies to make evidence-based decisions resulting in better stewardship of resources and assets. Think of all the time and resources saved by modernising systems and optimising workflows; this cost optimisation leads to more investment available for talent, technology and operations."
As a hybrid cloud strategy has both on and off-premise components existing investments can continue to drive a return. Due to rapid growth in data requirements, scaling applications within data centres is not cost-effective. The cloud element of the strategy means organisations can scale more cost-effectively. Not only this, but it allows them to scale quickly, enabling businesses to be more reactive to new demands.
The hybrid approach is what leads to cost optimisation. Although it can be useful to a company, a private cloud can require significant investment into equipment for maintenance. A public cloud turns this into an operational expense that can offset income, allowing this money to be invested elsewhere. On top of this, it also frees up IT resources.
Implementing a consistent hybrid cloud strategy 
To fully understand the cost benefits of a hybrid cloud strategy, Dell Technologies conducted a study. Gilderdale shared the findings with us: "Six months ago, we embarked on a study with a global financial institution and found it was 48% cheaper to refresh infrastructure on-premises than consume those same services from the public cloud. For customers with billion-dollar turnover, that translates into millions of dollars in savings."
The implementation of a hybrid cloud strategy is crucial. Conway explained the amount of savings a company can make is dependent on how effectively the strategy is implemented.
The pandemic has brought about issues with implementation ─  a topic that Gilderdale was keen to discuss: "In a 2020 survey, we found that 80% of senior executives at medium and large businesses said they saw hybrid cloud's substantial value. Yet only 5% said that they had achieved their goal of having a consistent hybrid cloud. The reason being that until the pandemic, most businesses built their infrastructure piece-meal rather than with a clear strategy in mind."
To realise the full potential of a hybrid cloud strategy, CEOs need to look into their business model to work out the best way to implement it consistently to leverage the benefits of a public and private cloud solution.