Outseer and 1Kosmos partner to improve fraud prevention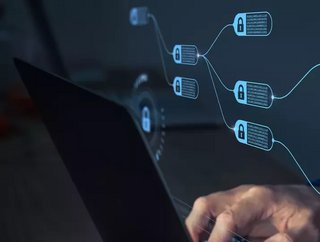 Outseer has partnered with digital identity platform 1Kosmos to expand its fraud prevention solution to offer two new identity-centric capabilities
Through this partnership, Outseer has been able to introduce New Identity-Based Account Enrollment Protection and Enhanced Account Takeover Detection Solutions to its offering.
As the leader in payment authentication and monitoring solutions, Outseer is dedicated to supporting its customer to protect themselves against fraud. By partnering with 1Kosmos, the company have been able to announce new identity-centric capabilities for its flagship Outseer Fraud Manager product.
These new enhancements will be powered by 1Kosmos through the Outseer Beyond program,  which sees third-party providers help expand the scope and reach of Outseer solutions to a worldwide customer and partner community.
"We're enhancing Outseer Fraud Manager solutions with identity-based controls to protect the end-to-end user journey for our customers' own digital commerce operations. Driving this investment is the rapid increase in account takeover attempts, notably by 27% in 2020 alone," said Jim Ducharme, COO of Outseer. 
"Outseer is committed to ridding the world of transactional fraud, and leveraging digital identity capabilities from partners like 1Kosmos will ensure we deliver on this mission even faster," he added.
New innovations for the Outseer Fraud Manager offering
The first new innovation for the Outseer Fraud Manager product is its new solution for account enrollment protection. 
With this enhancement, customers can now enrol their users into new digital services, leveraging biometric facial detection capabilities to prevent fake accounts from synthetic and stolen identities. 
To power this solution, Outseer are utilising technology to validate a live human face against a Government-issued ID and document verification against third-party databases.
Secondly, Outseer now has incorporated an enhanced solution for account takeover detection. Because of this addition, customers can now leverage facial recognition for even stronger controls to prevent account compromise attempts. 
By leveraging FIDO2 compliant biometrics, Outseer's offering now allows for strong authentication of users in case of a high-risk transaction or digital activity. 
Additionally, it enables customers to have access to passwordless authentication which can be selected as the primary method of authentication during sign up.
Protecting customers against fraud
"More than 4.7 million fraud cases were reported to the Federal Trade Commission last year, with identity fraud being the root cause," said Hemen Vimadalal, CEO at 1Kosmos. 
"1Kosmos and Outseer are working together to augment and develop new use cases of fraud detection. Using our platform, we will blend user authentication and identity proofing to reduce fraud and increase operational efficiencies - all wrapped into a single frictionless experience," he added.
As a third-party provider through the Outseer Beyond programme, 1Kosmos help to expand the scope and reach of Outseer solutions to a worldwide customer and partner community.
The company delivers a distributed digital identity platform that is both FIDO2 and NIST certified. In doing so, 1Kosmos provides strong customer authentication to secure account enrollment, logins, payment processing, and eliminate identity fraud.
Just last month, Technology Magazine reported that Outseer protected $100bn in transactions. The addition of these enhancements to its offering will ensure more people are protected from fraud in the future.