Outseer's report shows it protected $100bn in transactions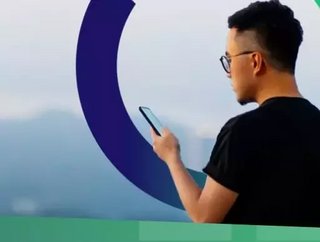 Outseer has published its third-quarter Fraud & Payments report showing how its 3-D secure payments authentication technology has protected against crime
The report confirmed that a massive $100 billion in transactions in 2021 alone have been protected by Outseer's technology. It also unveiled that the continued explosive growth of worldwide 3-D Secure transactions due to skyrocketing adoption of online shopping and new PSD2 mandates.
In the Q3 report instalment are insights from April through June of 2021 as captured through the Outseer Global Data Network and collected while authenticating consumer transactions and investigating threats on behalf of Outseer customers.
Outseer empowers the digital economy to grow by authenticating billions of transactions annually. Its payment and account monitoring solutions increase revenue and reduce customer friction for card-issuing banks, payment processors, and merchants worldwide. 
"As the pandemic fuels an unprecedented spike in digital shopping globally, we're excited to see card issuers and merchants embrace the gold standard of payment authentication technology," said Armen Najarian, CMO and Chief Identity Officer at Outseer. 
"The latest 3-D Secure standard delivers the shopping experiences consumer demand, with the positive economics and growth that card issuers and merchants require.  We expect the global payments ecosystem to deepen its use of 3-D Secure to authenticate digital transactions," he continued.
Detecting attacks with Outseer's 3D technology
According to the report, 3-D Secure transactions, a global standard pioneered by EMVco to authenticate digital payment transactions, have grown by an impressive 79% over the past 18 months. 
There was also a Q2 year-over-year growth of 44%.
Notable insights from the Q3 Outseer Fraud & Payments Report include:
Over 49,000 attacks were detected by the Outseer Anti-Fraud Command Centre.

70% of fraudulent transactions in digital banking originated through the mobile channel.

Brand Abuse attacks continue to be the most dominant attack vector for the third consecutive quarter, comprising 49% of all attack types.

The presence of Rogue Mobile Apps increased 66% from last quarter and 140% year-over-year.