The past, present and future of digital identity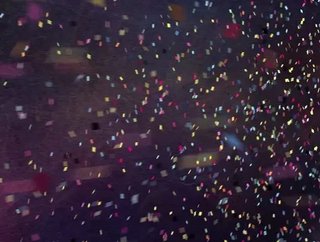 Digital identity. What is it? Why does it matter? And what's its potential. Gus Tomlinson comes up with the answers...
-------
How can you verify that somebody is who they say they are in a world that has become increasingly digital? 
Identity means different things for different people, but when it comes to our digital world, pinning down who an individual is has become over-complicated, repetitive, and time-consuming. While in some cases, it is not even possible. 
This means identity is seen by both businesses and consumers as a burden, not a benefit.  
How have we got to this stage? By trying to adapt old methods for a new world, rather than taking the time to pause and consider what businesses and consumers alike need from identity in the 21st century.
Physical documents have long been the standard in proving who an individual is. From banks to government institutions, a piece of physical paper has been integral to opening doors and opportunities for decades. 
Today we are attempting to replicate physical verification with digital tools, rather than finding a new way that starts with digital. 
Why identity matters to everyone
For a business, ensuring a smooth customer journey is all about delivering a simple and easy way to engage with onboarding, account management, and data access. Tricky and complex onboarding processes can be one of the largest causes of customer drop-off, particularly when registering for services such as a bank account or buying a house.
Historically, an individual could go into a brick and mortar bank branch and present physical copies of their proof of identity. These processes are time-consuming, yet still trusted, when really they are tolerated due to a lack of options. 
In our modern world, it's not so easy to do this – we have to put our documents in the post and wait days for a response. And that's assuming you have those documents in the first place. Human trust was replaced with multiple technologies, and it was assumed that everybody had access and the ability to use these technologies.
It doesn't have to be this way – digital identity schemes present an opportunity to reimagine how identity works and deliver a simpler, safer and a more secure system for businesses and consumers alike.
Why haven't we realised this potential yet? Because we get hung up on ID cards or frustrated by every website we visit requiring different types of proof. What's more, we are using technology to patch up old experiences rather than reimagining them entirely. 
We have to realise that digital identity goes far beyond the concept of an ID card or one-off verification processes. It is an ecosystem which provides individuals with the ability to control their personal data and to use the data repeatedly, seamlessly across different platforms.
This reusability is crucial as it means trust online doesn't always have to come from zero. Instead, businesses can trust the work done by reputable companies before them - reducing hassle and speeding up on the onboarding process. And that's not all it delivers. Digital identity's flexibility puts the individual in control – allowing them to reuse only the information necessary for the task at hand, rather than sharing their complete life story every time verification is required.
Realising identity's potential
The current state of verification is a hybrid of physical documents being the authority on trust, being used for both offline and online interactions. Often these physical documents also create friction on customer journeys and trust in the protection of one's data. Innovation around identity should start with understanding how we can verify everyone and how to build trust over time through their identities. 
Meaning, as these documents aren't easily accessible across different platforms, every interaction ends up starting from scratch. This creates the need for an innovative system where verification across different platforms can be as simple as a single click. 
The need for this is nothing new, but the Covid pandemic has given the debate a new agency, while simultaneously accelerating the adoption of digital services.
To give you an example – 29 per cent of people now access healthcare online, many of them amongst the most vulnerable in society and they deserve easy, trusted access to these services.
But right now, accessing services online is by no means easy or simple. Platforms need to be modernised by removing the repeated need for physical documents and identifying the best ways to use technology to allow identity verification to be shared between trusted businesses and institutions.
Equally, we must make it more difficult for fraudsters to abuse the system – by strengthening the identity system and allowing the re-use of protected data across public and private services. With more and more scams emerging, it's become very clear that identity theft is a bigger problem than first imagined. Having a modern digital identity ecosystem – without a big centralised database – can drive down this theft and fraud.
Everyone has a right to digital identity and a standardised approach to establishing and reusing identities will be a big step forward for all individuals within the UK. The goal for the future should be for any person to have the ability to quickly and easily prove who they are online, and offline, without age or financial status as a barrier to this. Through this, consumers will be less likely to abandon onboarding journeys and make monitoring less of strenuous activity for businesses - a win for everyone involved.
Gus Tomlinson is general manager Identity Fraud Europe at GBG