Pentagon hits reset on Trump's $10 bn cloud deal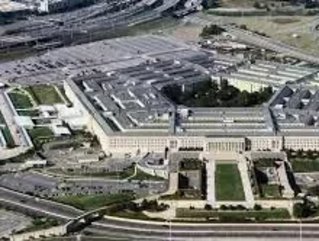 U.S. Defense Department cancels its $10 billion JEDI cloud-computing project, reversing the Trump-era award to Microsoft Corp
Instead the department announced a new contract expected to include its rival Amazon.com and possibly other cloud players. The contract is mainly based on its prestige and both companies have for years been seeking to persuade businesses and governments it is safe to shift computing work into their own data centres. In this respect, meeting all the security requirements of the US military would be a stamp of approval which could sway other corporate and government clients.
Ongoing rivalry among big tech
Amazon was widely expected to get the contract, but the Pentagon awarded the sole-source deal to Microsoft. However it has been on hold since Amazon challenged the decision in a lawsuit and after Trump repeatedly criticised the company. Shares of Microsoft and Amazon both closed at a record high with the online retailer up 4.7%, with the software firm a penny higher.
The cancellation and new contract could also benefit Microsoft because it had had two years during the legal process to invest in its technology and could be in a better position as a result. Under the Biden administration, it is likely the project would be parcelled out to multiple companies. This would put the military more in line with private companies which split their cloud computing work among multiple vendors and are not tied into just one provider. Other cloud companies which have expressed an interest include Oracle, Google and IBM.
Government and military to become more digitally agile
The Pentagon hopes to have the first awards by next April for its new joint Warfighter Cloud Capability (JWCC). The now cancelled Joint Enterprise Defence Infrastructure Cloud (JEDI) contract was budgeted for as much as $10 billion and was part of a browser digital modernisation of the Pentagon and is aimed at making it more technologically agile. Republican Senator Chuck Grassley praised the Pentagon's decision, saying the JEDI contract had been burdened by political conflicts of interest, size needless delays and single awardee structure. He added the fresh review process would afford the programme an opportunity for greater trust and confidence.