Profile: DigitalOcean - The Developer Cloud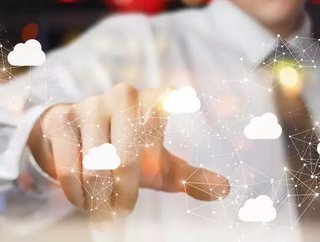 We take a look into DigitalOcean, a leading cloud technology company, and what products and services it offers to consumers. Business Overview: Digita...
We take a look into DigitalOcean, a leading cloud technology company, and what products and services it offers to consumers.
Business Overview:
DigitalOcean is on a mission to simplify cloud computing so developers and their teams can spend more time building software that changes the world. They; foster the global developer and entrepreneurial communities because they are the source of their ideas and innovation and essential to the sustained growth, make decisions that eliminate complexity and obstacles to their moving fast so we can enable our customers to focus on testing their Ideas, building their businesses and realizing their dreams and create an environment where they are transparent and respectful so they are confident in bringing our best selves on behalf of our customers and each other, every day. 
Product portfolio:
Droplets: Get the flexibility you need to get up and going quickly. Select a Standard or Performance SSD Droplet and customize from there. 
Choose a type and size - Choose from Standard Plans that offer a mix of memory and shared vCPUs, or Performance Plans that provide dedicated hyper-threads from best-in-class Intel processors.
Global availability - Deploy your Droplets and get a reliable connection and flat pricing across 8 data center regions.
Kubernetes: Provision and deploy to your Kubernetes cluster in minutes.
Productivity - Develop and iterate more rapidly with easy application deployment, release updates, and management of your apps and services.
Resource efficiency - Kubernetes knows the compute, memory, and storage resources each application needs and schedules instances across the cluster to maximize resource efficiency.
Streamline operations -  Automate application deployments, monitoring, instance replication, cluster scheduling, and seamless application releases.
High availability - Kubernetes routinely checks the health of your applications to detect and replace instances that are not responsive.
Scalability - Use the Kubernetes Horizontal Pod Autoscaler to add instances of your application services as needed to meet demand.
Portability - Applications deployed to DigitalOcean Kubernetes can run anywhere Kubernetes is supported, making it easy to deploy across environments and clouds. 
Databases: Quickly and easily spin up a high-performance database cluster.
Worry free setup and maintenance - Launch a database cluster with just a few clicks and then access it via our simplified UI or an API. Never worry about maintenance operations or updates – we handle that for you. 
Highly scalable - Scale up at any time to support your business growth.
Free daily backups - Your data is critical. That's why we ensure it's backed up automatically every day.  Restore data to any point within the previous seven days.
Automated failover - In the event of a failure, Managed Databases will automatically switch data handling to a standby node to minimize downtime.
Fast and reliable performance - Managed Databases run on enterprise-class hardware and SSD storage, giving you lightning-fast performance.
End-to-end security - Databases run in your account's private network, which isolates communication at the account or team level. Requests via the public internet can still reach your database, but only if you whitelist specific inbound sources. Data is also encrypted in transit and at rest.
Spaces: Spaces complements local and network storage to help your business scale.
Spend less - Easy, predictable pricing that can provide over 90% savings on storage and bandwidth costs compared to other providers.
Reduce complexity - Object storage with a built-in content delivery network (CDN) meets your infrastructure needs with a simpler architecture.
Move faster - Easy to use in just 2 clicks, creating the most efficient design possible with API docs that anyone can understand.
Easily integrate - Our API is S3-compatible, so you can reuse existing tools and code.
Access globally - Over 150,000 businesses and 1 million developers around the world use DigitalOcean's secure and reliable cloud infrastructure.
CloudWays and DigitalOcean:
Cloudways needed a different cloud provider in order to reach a larger number of SMBs. By partnering with DigitalOcean, they could evolve their product to better serve customers at a lower cost –  without sacrificing any reliability. 
What they found after beginning to work with DigitalOcean was that the partnership included much more than a lower cost point on virtual servers. Not only did they find culture and value alignment, they benefited from DigitalOcean's focus on simplicity and community. Cloudways saw an increase in lead generation and free trials from DigitalOcean's community engagement and reached a new audience that read the tutorials. 
Finally, DigitalOcean's focus on developing a simple experience for developers made development even easier for the Cloudways team. And they were able to pass that simplicity on to their own customers.
Find out more about the company here.