Q&A: Inside Mövenpick's digital transformation journey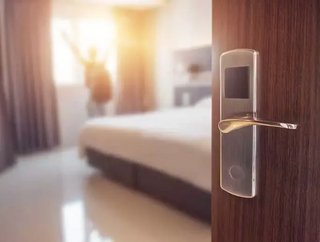 Like many others, the hospitality industry has been subject to mass change, brought about by technological advancements and the need for companies to di...
Like many others, the hospitality industry has been subject to mass change, brought about by technological advancements and the need for companies to digitise in order to remain competitive.
Whilst firms founded at the turn of the millennial such as TripAdvisor and Airbnb are more readily recognised as being industry innovators, others have had to transform significantly as a result of the changing do or die nature of the market.
Speaking to Gigabit Magazine, Floor Bleeker, Chief Information Officer of Mövenpick Hotels & Resorts, gives exclusive insight into his company's own drastic transformational process of the past half-decade and the key challenges that it faced it undertaking such a significant operational overhaul.
How challenging have the past four years for you been as CIO of Mövenpick?
The last four years have been an amazing journey. It has certainly not been uneventful, but it has been incredibly rewarding. I have been extremely lucky; I was handed a great team along with the budget and mandate to restructure the function. For any CIO, that is a dream job.
Throughout my career I have been fortunate to work for very supportive companies and inspiring managers who have taken the time to teach and mentor me.  I learnt a tremendous amount from watching them in action and seeing how they dealt with the myriad of challenges inherent in a complex transformation like ours.
How has technology changed within the hospitality industry as a whole throughout the last five years?
If you consider how much is spent on travel and tourism, and the amount of media coverage there is, you would expect the hospitality industry to be really forward thinking and innovative. In fact, it isn't changing as fast as other industries and, internally, many processes are essentially pre-digital. This traditional mind-set means that we – the hospitality industry – are behind the curve on online booking, for example. That space is now occupied very efficiently by major online travel agencies, commanding substantial fees for access to the market.
Traditionally, we are also a distributed industry. Hotels and hotel chains have a variety of business models and this complicates technology projects. Interfacing complex systems over such a diverse community is very challenging, and the barrier to entry is high. Historically, investment in IT has not been seen as a priority and a lot of smaller companies are paying the price for a lack of investment earlier on.
See also:
What are some of the key elements of Mövenpick's IT transformation?
Essentially, we have focused all our activities on three major business goals. To support our commercial transformation, we implemented systems to ensure that distribution, revenue management and customer recognition are as efficient and cost-effective as possible. This required a move from highly decentralised legacy systems to modern centralised cloud-based solutions. The change has given us access to much richer information and helps us take advantage of every opportunity across the estate.
Our second focus was the improvement of what we call "stay in business" solutions. This includes the upgrade of our infrastructure and the implementation of security and compliance programmes. 
Our final goal was to optimise our IT cost base by finding the right mix between outsourcing and doing projects in-house.
Why was root and branch IT reorganisation so necessary for the company? What would have been the consequences of failing to take such drastic action?
Restructuring was vital. It really was a do-or-die in terms of technology. Systems were outdated and impossible to interface with across properties and countries and, in simple terms, the world had moved on and we were in danger of being left behind. We needed to catch up, and quickly. Luckily, this was also an opportunity to leapfrog to the front, and I believe we have done that very effectively. Mövenpick is now a pioneer in CRM, the first hotel company in the world to deploy Oracle's latest cloud-based Property Management System globally and soon the first to have a full cloud-to-cloud integration between their PMS and CRM.
As a function, this shift has required us to think and operate differently. We no longer need IT staff who can "fix things" every day. Instead, we need specialists who understand ever-changing complex systems, who can cooperate remotely on global projects and really appreciate and communicate the strategic role IT has in the business. 
I see that IT ranked among the lowest in the company on Mövenpick's annual employee engagement results for 2013. How has this changed since you implemented these overriding changes?
I have always believed that people make a business a success, so our low employee engagement scores were definitely a concern. We had a massive challenge ahead, and we needed motivated staff to have any chance of transforming the business in the way we envisaged.
Luckily, one of the advantages of the large number of projects we had in the pipeline was that there was no danger of anybody losing their job because of the restructure; there was just so much to do.
In my experience, IT staff love problem solving and taking on a challenge. By opening up new professional opportunities to learn and to specialise, we were already half-way to improving motivation and engagement. We gave our colleagues the choice of what to work on and the tools and support they needed to succeed. In addition, we shared a vision that we all believed in and started to communicate as one team at every opportunity we had. Our team is now amongst the most engaged in the company.
What key challenges did the company face in executing such a major internal IT restructuring process?
Our vision for the new structure and culture was the easy part; communicating and internalising it was not so straightforward. Essentially, as a senior team, we prioritised communication every step of the way. We worked very hard to maintain open doors, and ensure that everyone had an opportunity to be involved in decision-making. We made ourselves available and worked alongside team members through difficult projects so that they understood we were there to support them.
It is important for all of us to feel part of the community, and we maintain this through weekly video calls with the entire team, all-hands meetings, a very busy WhatsApp group and an annual conference.
Operating in such a consumer-centric industry, how far were these changes driven by shifting consumer trends, wants and needs?
I think we are all aware of what low pain thresholds customers have today. If a product doesn't meet their needs, there are no second chances. I think the hospitality industry has been slow to understand this. This is one of the reasons why, at Mövenpick, we have invested so much in CRM technology. One priority is to personalise the customer experience, but we also want to drastically reduce the administrative load we place on guests. You have to ask yourself, if Uber can offer a reservation, payment and rating with a few taps on a mobile phone, why can't we?
What has Mövenpick's experience been like in dealing with industry disruptors and competitors such as Airbnb and TripAdvisor? Has the company had to adapt significantly in the digital age?
These disruptors are often being used not because they are cheaper, but simply because they are smarter and more user-friendly. We need to learn from this and respond by being smarter ourselves. This is exactly what lies behind our focus on the latest CRM solutions.
We also understand that the only place where we, as a company, can control the experience we give customers is when they stay with us. Central to the Mövenpick experience is our belief that it is the small gestures and details that make a hotel extraordinary. Amazing service, genuine warmth and a commitment from each and every team member to make special moments for our guests are what will keep them coming back, and we deploy technology to support this.
Has Mövenpick been affected by digital skill shortages?
Since we are based in Dubai, we really haven't experienced a skills shortage. It is a city with a well-deserved reputation for innovation and it attracts talent from across the world. I believe that the diversity we have available to us at such a crossroad is a big asset: it keeps our minds open to possibilities and differences, and enables us to build better experiences and products. Mövenpick has always been committed to continued development, and we have some great learning and development partners to ensure we stay up to speed.
What key benefits have you seen since implementing the company's new IT function?
One of the advantages of our diverse portfolio and the extended timeline for the transformation is that we have had the option to test and tweak as we progress. We continually test key KPIs in our hotels. The good news is that the properties with the new systems consistently outperform the old by a number of business KPIs.
Further, how is the new IT function now expected to play a key role in driving Mövenpick's vision and success in years to come?
The impact of IT across all industries has been massive in the last decade. It is now inconceivable that a business can succeed without a robust and well-funded IT infrastructure and substantial in-house expertise. Mövenpick is poised for a period of ambitious growth. Distribution and revenue management are key to long-term financial success, and they depend on having the right technology in place. In response to this, our Board recently established a dedicated IT and Commercial sub-committee to reflect the importance it places on its technology investments.