Quadient: Why a proactive, digital approach is essential for great customer experience
By Melissa Burns, EMEA Senior Marketing Manager at Quadient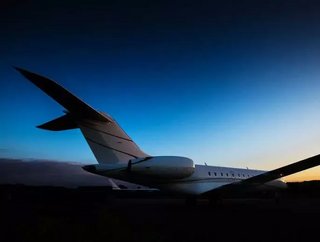 It's been a hard couple of years for both airlines and their passengers. In an era, where customer experience is key, how should the industry deal with...
It's been a hard couple of years for both airlines and their passengers. In an era, where customer experience is key, how should the industry deal with problems when they arise?
Simply put, organisations need to be communicating effectively with their customers through the correct channels, whichever industry they operate in. When there is a problem that causes your customers to panic, anything you can do to reassure them before they flood your call centre – or decide to take their business elsewhere for good – will go a long way to helping you manage the situation and stem any damage.
Proactivity is key
The most important element in stopping customer services teams from being overwhelmed and maintaining customer trust is proactivity; being in the lead with customer updates. This needs to be consistent across all channels, from phones to social media to emails – any mixed or delayed messages will only hinder the business's efforts and create more work. Put simply, customers have to receive the right message, in the right way, at the right time. For example, if a water company identifies a burst pipe they could post a targeted update alert straight to a customer's phone or app, as well as alerting customers in the area on social media, to make them aware of the leak before customer themselves notice and panic. This message needs to include not only the current situation, but also the options and advice available. For instance, if there is a power cut, can customers travel to an area that has power? Or do they need advice on how to keep warm and safe until power is restored?
SEE ALSO:
Staying on top
Proactivity is critical to keeping customers happy during a crisis, but it isn't a one-off approach. To ensure customers stay content and cut the volume of approaches from concerned customers who may have missed any initial message, businesses need to focus on keeping the flow of information up-to-date. This means every time there is new information, it needs to be distributed by every means available – whether that is the company's website, social media channels, automated message on the helpline or emails and even post after the event. Even when there are no new updates, it's important to keep sharing information so that customers who aren't yet aware of an incident can be brought up to speed and are confident that the business is doing everything in its power to help.
Keeping up with change
At the heart of all this communication is technology. An organisation won't get far updating customers in a crisis if it only relies on the post. Rather, using every technology at its disposal to reach customers – from email to airport PA systems – will provide the greatest chance of success. To do this well, businesses need to ensure they are always exploring the newest technologies to understand how they will best help them alert their customers. For instance, most banks can use dedicated apps to warn customers if, for example, ATMs in a selected area fail. But they could go even further – using augmented reality (AR) to show customers exactly which ATMs in a given street, if any, are still operational. This holds just as true once a crisis has passed. If a business can use its website, email and even posted letters to explain exactly what went wrong, and any compensation it is offering, it is much more likely to turn confused and worried customers into, if not entirely happy, then at least content and loyal customers. 
However, for this to work companies need to make sure they have the right technology and systems in place. For example, it's no use holding customer data in separate silos where it can't be easily accessed. In an emergency, data needs to be able to flow across the business, in order to guarantee the best, and most rapid, customer service.
Weathering the storm
With customers confident the business is on top of the issue and doing all they can to help, they are much more likely to return next year, ultimately creating a longer-term relationship between you and your customers. To steer through turbulent times, companies need to have a proactive approach which keeps customers updated with all new information as soon as it's available and uses every technological resource at their disposal – whether that technology was perfected in the 18th or 21st Century.