Rackspace Technology: Delivering multi-cloud solutions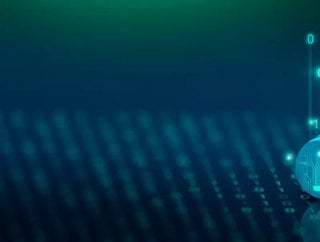 After acquiring Just Analytics and announcing a new partnership with BT, we take a look at Rackspace Technology as they help transform cloud environments
Founded in 1998, Rackspace Technology is a leading end-to-end multicloud technology services company. 
It designs, builds, and operates customers' cloud environments across all major technology platforms, irrespective of technology stack or deployment model. The company partners with our customers at every stage of their cloud journey, enabling them to modernise applications, build new products, and adopt innovative technologies.
Rackspace Technology currently serves more than half of the Fortune 100, with customers in 120 countries. While the headquarters remain in San Antonio, it employs more than 6,000 people on four continents, most of them expert engineers who spend their days innovating and supporting the foundation of the business.
 
Growing Rackspace Technology's cloud capabilities 
Most recently the company has agreed to acquire Just Analytics, a leading provider of cloud-based data, analytics, and Artificial Intelligence (AI) services based in the Asia Pacific and Japan (APJ) region. 
Just Analytics was founded in 2011 and has more than 100 employees headquartered in Singapore with additional employee presence in Vietnam and India. Just Analytics helps clients design and create scalable data pipelines using its proprietary data platform, Guzzle, coupled with new-age cloud-based data and analytics services that transform data into insights, giving customers a unified view of their information assets.
"The acquisition of Just Analytics ties into our growing professional services focus and brings market-leading Cloud-based data, analytics and AI capabilities that are in demand from our customers and prospects," said Kevin Jones, CEO of Rackspace Technology. "In addition, we will benefit from the company's strong APJ regional ties, talented employee base, and natural evolution up the IT services stack. These benefits will provide a clear tie between our services and important customer business metrics."
 
Transforming cloud services 
BT and Rackspace Technology have announced a new partnership agreement to transform BT's multinational customers' cloud services. Under the terms of the agreement, BT hybrid cloud services will be based on Rackspace Technology's cutting-edge solutions, which the company will deploy in BT data centres along with its Rackspace Fabric management layer.
Customers will benefit from the integration of Rackspace Technology's cloud management expertise and automation, analytics, and AI tools with BT's world-leading network and security capabilities. This will enhance customer experience and enable BT to further evolve its managed cloud services.
Bas Burger, CEO of BT's Global unit, said: "This innovative partnership with Rackspace Technology accelerates our plans to build a world-class hybrid cloud portfolio. It will deliver outstanding experiences for our customers and ensure they benefit from the best services, backed by our partner's leadership in cloud."