Running extreme workloads in the cloud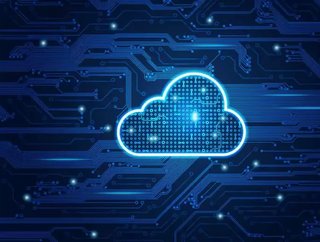 As any IT professional knows, running large and resource intensive workloads in the cloud is extremely difficult. The cloud is often billed as a panacea...
As any IT professional knows, running large and resource intensive workloads in the cloud is extremely difficult. The cloud is often billed as a panacea, but the truth is that for most organisations, architecting large workloads in the cloud is a heroic endeavour – one that must be executed with exact precision. There is no margin for error, and one small misstep can result in nightmares for CIOs.
According to the Forrester study, "Cloud Migration: Critical Drivers For Success", 89% of early migrators have experienced performance challenges after migrating their mission-critical applications. Running mission-critical applications in the cloud is difficult. Alleviating risk, limiting business disruption and ensuring the target architecture will satisfy the most stringent SLAs and performance requirements requires extensive experience and a special skillset that is rare in the industry.
A few months ago, I was speaking with a prospective customer about his organisation's current infrastructure situation. They were in a tough spot: to stay competitive, his company needed to push its SAP workloads to the cloud. However, in his view, this wasn't going to happen anytime soon. With a 50+ terabyte database and over 2mn transactions daily, shifting to cloud wasn't a real possibility - not even a remote one.
See also:
He told me, "There's no way you can do that." and his general thinking is actually correct. Most cloud services providers can't handle what he was looking for. However, with the right experience, technology, and approach, it can be done; I've solved my fair share of difficult engineering problems, including some like this. Here are four recommended features to look for in a cloud provider that will enable your organisation to successfully move extreme workloads to the cloud:
1. Purpose-built Hardware
Firstly, it is vitally important that your cloud infrastructure is powered by hardware that is purpose-built to support mission-critical workloads. Purpose-built hardware provides better performance and control as it is specifically designed to suit the needs of your organisation. Your reference architecture should capitalise on enterprise-grade infrastructure to provide the necessary storage, compute, and networking equipment to handle even the most aggressive workload requirements.
2. Connected Infrastructure-as-a-Service
One of the most powerful features for mission-critical cloud migration is Connected IaaS, a dedicated kit that supports the most resource intensive workloads. The environment connects to a general, multi-tenanted infrastructure so that organisations are able to run workloads such as the 50TB, multi-million transaction beast mentioned above alongside more general purpose workloads. Additionally, Connected IaaS helps to meet the most stringent compliance and security requirements, and is capable of connecting with other cloud services.
3. Cloud Management Platform
A cloud management platform is essential for providing a unified, cloud-agnostic control pane that can bring together infrastructure orchestration, enterprise application automation, business intelligence (BI) and service delivery into one single convenient tool. A cloud management platform can allow organisations to run mission-critical enterprise applications in the cloud, with the performance and scalability needed to be competitive.
4. Cloud Resource Technology
Another highly valuable feature is MicroVM, a unique cloud resource technology that ensures cost efficiency, no matter how demanding or complicated the workloads. Research has shown the importance of cost efficient for organisations, with 52% embarking on their cloud migration journeys to achieve cost savings. As part of the xStream Cloud Management Platform, the MicroVM construct is able to dynamically tailor resource allocation to meet the exact workload demands and then, like a utility provider, only bills for the resources used.
So, it is clear that migrating and managing mission critical applications in the cloud can be a challenging process. Choosing an experienced cloud provider that is able to accommodate your mission-critical cloud needs is essential; feature enterprise-grade infrastructure, Connected Iaas, a cloud management platform and cost-saving resource technology are all essential in maintaining a smooth transition.
Most importantly, enterprises should partner with a provider whose expertise is in running SAP in the cloud whereby experts have extensive experience working directly with SAP and other mission-critical applications. Whether like the client I mentioned, you have a 50TB database, or have the data of millions of customers to uphold, there are excellent solutions to ensure the performance and security of your business is not compromised. Given the clear advantage to enterprises, it is unsurprising that the migration of mission critical applications continues to grow. By 2019, 62% of organisations engaged in active cloud projects are expected to migrate and with the correct cloud provider, your organisation could be one of them.