Salesforce and Slack acquisition bears first fruit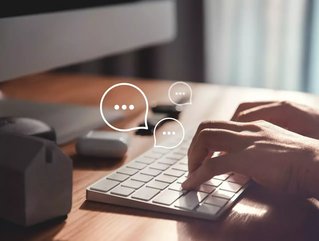 Following Salesforce's acquisition of Slack last month the company has now announced new features shedding light on the success of this merger
Technology Magazine reported Salesforce's $27.7 billion acquisition of Slack to create the operating system for the new way to work, enabling companies to succeed in the all-digital world. 
The acquisition has now proved itself worthy of such a large cost as Salesforce has announced new innovations that combine the power of Slack and Salesforce. This is to support teams as they stay connected, productive, and allows them to get work done anywhere.
"Salesforce and Slack are creating the digital HQ to help every company adapt and get back to growth in this digital-first, work anywhere world," said Bret Taylor, President and Chief Operating Officer of Salesforce. 
"This is just the beginning for the Slack-First Customer 360 – which will fundamentally reshape how work gets done by connecting employees, customers and partners and the apps they use on a single platform," he continued.
Connecting employees, customers, and partners in a single platform
As a result of the acquisition, companies like IBM and Sonos are achieving success from anywhere with Slack-First Customer 360. 
"The hybrid workplace requires the right digital tools to keep customers and employees connected, productive and engaged. The combined power of Salesforce and Slack is helping IBM deliver more value across every customer and employee interaction," said Arvind Krishna, Chairman and CEO of IBM. 
Slack-First Customer 360 help companies feel prepared to navigate the new hybrid work world by empowering employees to communicate, collaborate, and take action on information from across Salesforce and all the other business apps, systems, and partners they use. 
Salesforce has now also announced the first set of its features that integrate Slack's products, including Sales Cloud, Service Cloud, Marketing Cloud, and Tableau. The new features are designed to connect employees, customers, and partners in a single platform.
Supporting diversity and inclusion through the acquisition
Through the acquisition, Slack is also donating $54 million to the Salesforce Foundation. As part of its Slack for Good commitment, this donation will help increase the number of historically underrepresented people in the technology industry. 
The goal to increase diversity and representation in the technology industry will now be integrated into the Salesforce Foundation.