Shining the spotlight on Proofpoint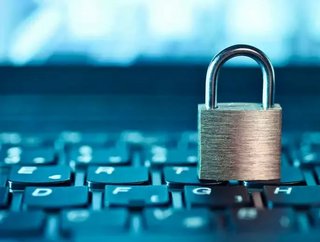 Technology Magazine takes a look at cybersecurity giant Proofpoint, below. Business Overview Proofpoint prides itself in being a next-generation cyber...
Technology Magazine takes a look at cybersecurity giant Proofpoint, below.
Business Overview
Proofpoint prides itself in being a next-generation cybersecurity company protecting people, data, and brands from advanced threats and compliance risks. The company offers; a proven suite of solutions, cloud-enabled speed and innovation and far-reaching intelligence and visibility. The company ensures that all of its clients' personal information and sensitive data is protected from cyber attack incidents. 
Product portfolio
Email Protection - Email security and protection, Email fraud defence, Threat response auto-pull, Essentials for small businesses.

Advanced threat protection - Targeted attack protection in email, Targeted attack protection for SaaS, Browser isolation, Email isolation, Threat response, Emerging threats intelligence. 

Security awareness training - Simulated phishing and knowledge assessments, Training models, videos and materials, Phishing email reporting and analysis, Business intelligence, Integrations, Multinational support.

Cloud app security - Cloud account defence, Cloud app security broker

Archiving and compliance - Enterprise archive, Content capture, Intelligent Supervision, E-discovery analytics.

Information protection - Email data loss prevention, Email encryption, Data discovery.

Digital risk protection - Social media protection, Digital compliance, Domain fraud monitoring, Executive and location threat monitoring.

Premium security services - Technical account managers, Premium threat information service, Managed services for security awareness training, People-centric security programme.
SEE ALSO:
Proofpoint solutions
Office 365

Next-generation compliance solutions

Social media compliance

Email fraud

GDPR

Digital brand, security and compliance risk

Replace McAfee email security products

Upgrade your symantec email security
Happy customers of Proofpoint include; Half of Fortune 100, 7 of the top 10 global retailers, 5 of the top 10 global pharmaceutical companies and 14 of the top 15 research universities.
Executives
Meet the people who are behind the critical infrastructure of Proofpoint:
Gary Steele - Chairman/CEO

Paul R Auvill - Chief Financial Officer

Marcel Depaolis - Chief Technical Officer
Lately, cybercriminals are using COVID-19 panic as a cover for the greatest number of themed cyber-attacks that Proofpoint has ever seen. In this age, it is increasingly important that hackers do not gain unauthorized access to personal information. Research has found that hackers are targeting students who are learning remotely due to the global pandemic. In this digital age, it is of utmost importance that computer systems are up to date to prevent the installation of malicious software by hackers.