Should you outsource your IT support?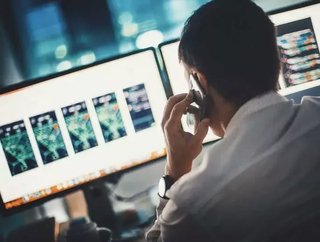 IT underpins almost every aspect of how businesses operate nowadays, so when it malfunctions it can be frustrating and even be detrimental to a company...
IT underpins almost every aspect of how businesses operate nowadays, so when it malfunctions it can be frustrating and even be detrimental to a company's output.
According to research by the Internet Service Provider Beaming, more than one in ten businesses start losing money immediately when their online connectivity is cut off.  
That's why making sure you have the right IT support is a fundamental part of running any business. Once your business reaches a certain size, you may find yourself wondering whether it is better to outsource your IT support, or rely on in-house staff.
See also:
The choice you make depends on a number of factors, so to help you decide what's best for you, here are some questions worth asking yourself from IT service provider Air IT.
What level of support do we need?
One of the first things you should consider is how often you need to draw on IT support. Do you need support often enough to warrant a dedicated in-house team or member of staff?
It is also worth considering how often you have issues that need someone on-site to resolve them. These days, it's possible to use remote access to quickly and securely resolve many issues, so you may need someone on site less often than you think.
If you only want to call on help as and when you need it, then outsourcing your IT support can be a good option. Some businesses also choose to outsource their IT support to free up time for in-house staff to concentrate on their core jobs. This happens in cases where staff who look after IT also have other jobs to do. The extra time they gain when IT is outsourced can help boost their productivity.
What are our budget restrictions?
Hiring a well-trained IT professional is expensive. You'll have to pay their salary and also invest in their ongoing training, so they keep up with the latest developments in their field. IT is changing at an unprecedented pace, so you can't afford to let your staff's knowledge get rusty because it is likely to impact your business.
All these costs may be a compelling enough reason to outsource your IT support. Outsourcing can make it easier to manage your cash flow because you'll have a fixed monthly cost and won't have to endure unexpected extra costs.
What in-house expertise do we have?
IT encompasses a wide range of technology ranging from computers and printers to telecommunications. Relying on an in-house team to maintain in-depth knowledge in all the areas necessary to deliver a good IT service may therefore not be realistic.
In addition to this, IT issues are getting increasingly complex, especially with regards to cybersecurity which is a big concern for businesses nowadays. Recovering from a cybersecurity attack can be slow and expensive, especially if valuable data is lost.
According to a cybercrime report by the National Federation of Self Employed and Small Businesses, "the growing sophistication of cyberattacks could stifle small business growth and in the worst cases, close them down."
They found that "smaller businesses often lack the resources, time and expertise to deal with ever-evolving and increasing digital attacks."
Outsourcing IT can help tackle this problem by giving you access to a wider pool of expertise. A good IT support company will make sure their staff are at the forefront of their industry, so you'll always have access to the latest knowledge. They will also have the time and resources necessary to make sure you have the right preventative measures in place. In addition, they can give you recommendations to help you select the infrastructure and software you need to operate securely and efficiently.
Could a halfway option work for us?
If you find you can deal with certain elements of your IT in-house but struggle in other areas then you could choose to only outsource certain aspects of your IT.
Outsourcing more complex operations can bridge any knowledge gaps and give you peace of mind that your IT is in hand. It is also a good backup option if you typically rely on a single member of staff. If they are off sick, or on leave, you may find yourself in a quandary if things go wrong.
One final step
Before making your decision, it is a good idea to talk to a number of IT professionals so you can get a range of views on what's best for you. You could also consult other businesses of a similar size to get an insight into what works for others.
Sam Reed, Chief Technology Officer, Air IT