Siga: Preventing cyberattacks on critical infrastructure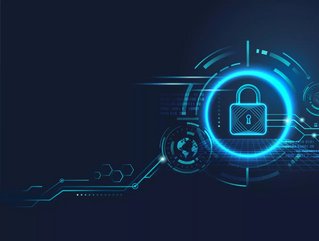 With cyberattacks becoming more frequent and recent attacks on critical infrastructure, Siga OT Solutions has raised $8.1m to help to protect organisations
Cybersecurity breaches in critical infrastructure networks are increasing - appearing frequently in recent headlines. 
In most countries, critical infrastructure, ranging from power grids and pipelines to transportation and health care, must maintain continuous activity. The recent ransomware attack against Colonial Pipeline demonstrates why this is the case, where gas shortages due to the compromise led to dangerous panic buys and long lines at the pumps.
In early May the cyberattack resulted in a major US fuel pipeline that carries 45% of the East Coast's supply of diesel, petrol, and jet fuel offline. The gang behind the attack was able to infiltrate the network and lock the data on some computers and servers, stealing almost 100 gigabytes of data hostage and threatening to leak it onto the internet. According to experts, the attack was helped by the COVID pandemic, with more engineers remotely accessing control systems from the pipeline from home.
Attacks on operational infrastructure
An Israeli cybersecurity startup, Siga OT Solutions, that helps organisations secure their operations by monitoring the raw electric signals of critical industrial assets, has raised $8.1 million in Series B funding.
The company's latest round of funding — led by PureTerra Ventures, with investment from Israeli venture fund SIBF, Moore Capital, and Phoenix Contact — comes amid an escalation in attacks against operational infrastructure. Israel's water infrastructure was hit by three known cyberattacks in 2020 and these were followed by an attack on the water system of a city in Florida that saw hackers briefly increase the amount of sodium hydroxide in Oldsmar's water treatment system.
How does Siga's technology work?
Siga's SigaGuard says its technology, used by Israel's critical water facilities and the New York Power Authority, is unique in that rather than monitoring the operational network, it ML and predictive analysis to "listen" to Level 0 signals. 
By monitoring Level 0, which Siga describes as the "richest and most reliable level of process data within any operational environment," the company can detect cyberattacks on the most critical and vulnerable physical assets of national infrastructures. 
Amir Samoiloff, co-founder and CEO of Siga, says: "Level 0 is becoming the major axis in the resilience and integrity of critical national infrastructures worldwide and securing this level will become a major element in control systems in the coming years."
The $8.1 million investment lands three years after the startup secured $3.5 million in Series A funding. The company said it will use the funding to accelerate its sales and strategic collaborations internationally, with a focus on North America, Europe, Asia, and the United Arab Emirates.