Silverfort: Securing identity in the cloud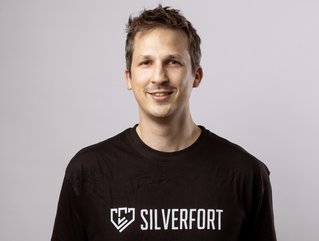 As companies migrate to the cloud, leaving themselves vulnerable to cyber attacks, we spoke to Yaron Kassner, Co-Founder and CTO of Silverfort
Digital transformation and cloud migration are at the top of every business agenda today. But as IT environments grow, they become more exposed to cyber threats, particularly when it comes to identity-based attacks.
We ask Yaron Kassner, Co-Founder and CTO of Silverfort, how enterprises can keep their expanding IT estates secure.
Can you tell me about Silverfort?
Silverfort is a Unified Identity Protection platform. We take security controls like multi-factor authentication (MFA) and extend them to systems that wouldn't traditionally have protection. Assets like industrial systems, legacy applications, service accounts, non-web apps and remote access software usually can't support such identity controls. This is a massive issue, as these unprotected systems are high on the target list for attackers.
By extending the coverage of critical security controls, we aim to close those gaps and block the attack paths. It also allows us to give organisations visibility of where identity threats might be present in their environment, helping security teams track things like lateral movement.
What is your role and responsibilities at the company?
I have a dual role as Co-founder and CTO. As a Co-founder, I helped start Silverfort over six years ago along with my friends and colleagues Hed and Matan. We served together in the same unit which gave us a strong background in cyber security.
We came together because we saw there was a big problem with identity and passwords. Password security mechanics have become irrelevant for some time - especially if the attacker could circumvent them by striking the identity infrastructure itself, so we set out to find a solution.
As CTO, I take the lead on technology at Silverfort. I'm primarily focused on research and innovation for our solutions, as well as heading up our technical strategy and key technology partnerships.
As digital transformation continues, how important do you think the cloud is now to businesses?
The cloud is absolutely critical for most businesses. Its primary value is to deliver efficiency, enabling organisations to drastically streamline their operations to improve productivity and cut costs.
Outsourcing to a third-party cloud provider as a part of migration enables a company to focus on its core business activities, without expending time and resources on issues like managing data centre real estate.
Still, the cloud is very much an ongoing effort, and there can be quite a steep learning curve in adapting legacy processes to suit cloud infrastructure. A lot of companies are still at the beginning of their journeys and just beginning to discover the real potential of the cloud.
Do you think rapid digital transformation and migration to the cloud leaves businesses with gaps in their security?
Outsourcing is always a case of trading control for convenience, but in the case of the cloud this can lead to some serious security challenges.
By the very nature of the cloud, there are assets essential to security that you don't control. This includes the physical hardware, the servers hosting your cloud and the individual cloud-based services from a vendor. You're not in control of how they run or secure their systems.
Security gaps can also quickly widen if an organisation hasn't sufficiently adapted its controls. In identity protection, you'll usually find a business has two sets of controls – classic systems like Active Directory for its legacy, on-prem infrastructure, and a new set of controls for cloud-based applications.
These two processes are likely to be heavily siloed from each other, which makes it very difficult to identify possible threats. Organisations need a uniform layer of security across their entire IT environment to provide effective visibility and control.
What can we expect from Silverfort in 2022?
We anticipate a solid year of growth ahead as the demand for identity security increases.
There is a lot of momentum around identity protection as more organisations are realising identity is equally as important as areas like endpoint and network security. Identity has now become a major category that needs to be prioritised in all cyber strategies.
At the same time, identity-based cyber threats are also increasing rapidly. We are seeing more sophisticated attacks that target the mechanics around identity, finding and exploiting the gaps that have been widened by cloud migration.
These sophisticated techniques have become a lot more accessible thanks to the use of open-source tools, and even relatively unskilled criminals can obtain attack kits online and start launching dangerously effective campaigns.
So, one of the most pressing security challenges is to stop those attacks. Because our platform is designed to mitigate these threats by extending security controls, Silverfort is perfectly placed to help protect organisations. As such, we have a huge opportunity for growth this year and beyond.