Smart futures: Singapore tops IMD Smart City Index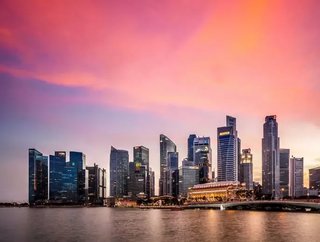 This month, IMD Business School published an extensive ranking of the world's 102 smartest cities. As part of an ongoing series, Gigabit Magazine brea...
This month, IMD Business School published an extensive ranking of the world's 102 smartest cities. As part of an ongoing series, Gigabit Magazine breaks down the frontrunners, 'must-improves' and key trends from the list. 
The first article in this series focuses on the winner: Singapore. 
But, first, a word on the methodology behind the IMD Smart City Index. The results were derived via a survey of the perceptions of each city's citizens, with 120 residents from each city polled on their ideas of two pillars: structures, which refers to the city's existing infrastructure; and technology, which refers to the technological provisions and services available to the residents.
Under each pillar, the survey also examined categories like health and safety, mobility, activities, opportunity and governance, with further sub-categories branching out beneath each of them. Cities were both ranked within the study itself - from one to 102 - and assigned a letter grade from D to AAA. 
SEE ALSO: 
Singapore is one of only two cities on the list to receive a AAA ranking, and the only Asian city apart from Taipei to make it into the top 10. 
The city scored particularly highly in the Health & Safety and Opportunities categories, placing at the very upper end in every sub category except Recycling Services and New Job Creation. 
Citizens of Singapore are noticeably more comfortable with the government's use of facial recognition technology and personal data to prevent things like crime and traffic congestion. The average life expectancy and time spent in education are also consistently on the rise, with Singaporeans' living for more than 83.2 years and spending an average of 16.2 years in school. 
In response to the report, Mr Ng Chee Khern, Permanent Secretary (Smart Nation & Digital Government), said that the results are useful for policymakers to direct their work to what would most benefit citizens and businesses, commenting: "Other indices focused mainly on experts' opinions of how well technology is used, rather than on how citizens feel or do not feel that technology is benefiting them. For Singapore, our approach to building a Smart Nation has always been extremely citizen and business-focused to help make Singapore a better place to work, live and play." 
This year, Singapore spent the most on smart city initiatives out of any urban area on the planet, closely outstripping New York, London and Tokyo with a $1.1bn investment. Among the citywide initiatives being put into place are a commitment to cashless payments on all public transport by 2020, and a public initiative to provide street vendors with cashless payment solutions, to further digitalise commerce in the city.
"With more than 7mn ticketing transactions each day, a fully cashless public transport system will be an important step in Singapore's quest to become a cashless society and a Smart Nation," said Singapore's Land Transport Authority's Group Director, Technology & Industry Development, Mr Lam Wee Shann.