Smarter cities: a glimpse into a post-oil Middle East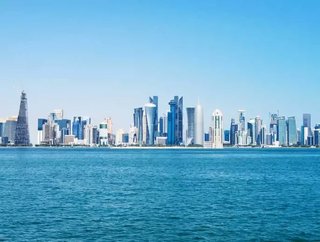 The global urban population is rising steadily. Currently, there are 33 mega cities in the world (urban areas with a population in excess of 10mn) and t...
The global urban population is rising steadily. Currently, there are 33 mega cities in the world (urban areas with a population in excess of 10mn) and that number is expected to hit 36 by 2030. As the pressures to house, employ and support the billions of people living in the world's cities increases - something that the added environmental hostility brought on by the climate crisis is doing nothing to help - municipal planners are designing smarter, more technologically saturated urban spaces than ever before. 
The Middle East is no exception. Across the region, various governments' 2030 Vision plans are united around a recurring common theme: the transition of OPEC states away from fossil fuel dependency and towards diversified, alternative sources of economic growth. The nature of the smart city developments taking shape across the region offer a glimpse into the Middle East's post-oil future. Here are Gigabit's top three smart city developments from the region. 
Lusail City, Qatar
Located just 15km from the nation's capital city of Doha, Lusail City was first announced in 2005, following Qatar securing the right to host the 2022 World Cup. A city under construction from the ground up, journalist Stéphanie Buret describes it as "pharaonic in its scale and ambition." 
Lusail will reportedly provide a switched on, high-technology environment comprising both wired and wireless communication networks to offer advanced services. The city's residents (primarily foreigners - of the 2.3mn people who live in the country, fewer than 315,000 are native Qataris) business community and visitors will have access to a variety of communication facilities which will allow them to access any network from any place and at any time.
At the heart of the 38km square city is the Lusail Command & Control Centre (LCCC), a state of the art command centre and a highly sophisticated data centre, where all smart services management and monitoring will be centralised. 
According to a special report by Volvo, "a major part of what makes Lusail a smart city is its sustainable facilities and utilities. One important utility is the district cooling system, whereby four district stations and 175 km of piping make it one of the largest central cooling systems in the world. In numbers, this will save an estimated 200,000 tonnes of carbon dioxide annually." 
SEE ALSO: 
South Saad Al Abdullah New City, Kuwait 
One of the most high-profile smart city developments in recent years has been the ground-up construction of Songdo, South Korea. Last year, the South Korean government announced the launch of a fund of $423mn to support the promotion of Korean business interests exporting the country's smart city models for construction around the world. 
Announced in September 2018, South Saad Al Abdullah New City in Kuwait was among the first to adopt the exported Korean model, as the city is undergoing construction in collaboration with Korean firm POSCO ICT and a consortium of other Korean companies. 
The final development is billed as being IoT enabled, highly sustainable and will house around 400,000 people. 
Neom, Saudi Arabia 
A planned cross-border city in the Tabuk Province of northwestern Saudi Arabia, Neom's conceptual goal is to become a lucrative tourist destination for the Kingdom. Earlier this year, the city's founding board gave instructions to complete preparations and start construction work in the first quarter of 2019.
Commenting on this step, Nadhmi Al-Nasr, CEO of NEOM said: "The year 2019 will be a milestone in NEOM's journey. We are now preparing for the development of NEOM Bay area, which will provide a new concept of urban living that will enable it to become a platform for attracting the world's top minds for creating advanced economic sectors."
"The strategy of developing NEOM Bay will rely on four key pillars that will be ingrained in the entire project development, with sustainability at the heart of aspect of the project. The first is to provide a living experience and an ideal quality of life for families; the second is to create a high-end lifestyle and a luxurious tourist destination; the third and fourth pillars are to support both innovation and creative centers in order to achieve NEOM's economic goals," Al-Nasr added.
The dream of Saudi Crown Prince Mohammed bin Salman, the $500bn city-state development will, reportedly see its residents "fly drone taxis to work while robots clean their homes. Their city will supplant Silicon Valley in technology, Hollywood in entertainment and the French Riviera as a place to vacation. It will host a genetic-modification project to make people stronger," according to a Wall Street Journal Report.