Snyk acquires Fugue to expand into cloud security market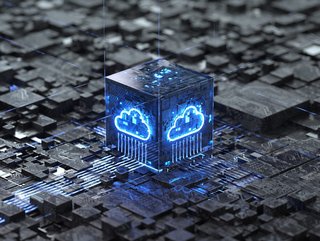 Snyk is entering the cloud security market with the acquisition of Fugue, in a move to make it easier for developers to secure the cloud infrastructure
Developer security platform provider Snyk has announced that it's entering the cloud security market with the acquisition of Fugue, a cloud security and compliance company.
This marks Snyk's fifth acquisition over the last year and a half, and the company plans to enable developer-first cloud security posture management (CSPM). It would be the "industry's first CSPM designed by and for developers," according to Snyk's announcement.
According to MarketsandMarkets, the cloud security market, a fast-growing segment of cybersecurity is predicted to be worth US$77.5bn by 2026.
Changing cloud security
Headquartered in Frederick, Maryland, Fugue, like Snyk, was founded with a fundamental commitment to the power of open source for increasingly scalable and secure software development.
"Welcoming the talented Fugue team as our newest Snykers is a fantastic way to kick off 2022," said Peter McKay, CEO, Snyk. "Together, we'll collectively reimagine what cloud security can and should look like for today's modern DevSecOps teams, ensuring more secure innovation can flourish worldwide."
By joining forces with Snyk, Fugue's current capabilities will soon extend the Snyk Developer Security Platform, enabling the industry's first CSPM designed by and for developers. Snyk customers will be the first to benefit from an unmatched feedback loop, allowing developers to secure their code before deployment, maintain its secure integrity while running, and better understand the precise places to provide fixes back in the code. The newly combined Snyk and Fugue teams are fully aligned in this shared vision to support more of the world's modern global DevOps shops.
Helping developers with secure cloud security
More and more of the world's developers, which IDC predicts to number over 43mn by 2025, find themselves fully responsible for the ongoing performance and security of their code once it's running.
"As we join forces with Snyk today, our founding mission – security by and for developers – doesn't change, but expands exponentially with the scope of the opportunity in front of us," said Josh Stella, Co-founder & CEO, Fugue. "We're excited to now reach more developers in more places, helping them to not only build our future, but also successfully secure it."

This acquisition follows the successful integrations of CloudSkiff, FossID, Manifold and DeepCode. This latest corporate development also follows the company's late 2021 announcement of over US$600mn in Series F investment.