Startup Spotlight: Synack's crowdsourced cybersecurity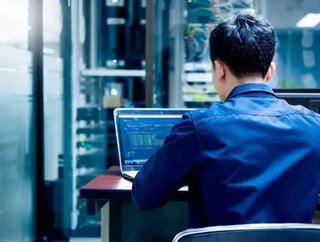 Redwood City, California-based Synack is a cyber security company specialising in crowdsourced penetration testing...
The company partners with vetted ethical hackers to attempt to infiltrate clients IT environments, gaining insights into how they can be improved.
Founded in 2013, it now has a stable of over 1,500 hackers from 82 countries, with Synack also leveraging machine learning and AI to complement them in their search for vulnerabilities.
Customers of the company include the Department of Defense and Gender Dynamics Information Technology, with banks, retailers and healthcare companies in the Global 2000 also retaining its services.
Having raised over $112mn across five funding rounds, the company's latest Series D round, announced at the end of last month, alone raised $52mn. Led by C5 Capital and B Capital Group, the round was also participated in by Singtel Innov8, M12, Kleiner Perkins, Intel Capital, Icon Ventures, Hewlett Packard Enterprise, GV, GGV Capital and Derek Smith.
"For years, remote work has become more and more desirable. Now, it's essential. Companies of all sizes are leaning on the platforms and services that enable a more nimble, dispersed workforce," said Synack CEO Jay Kaplan in a press release.
SEE ALSO:
Startup Spotlight: Covariant's industrial robot AI
Startup Spotlight: Cockroach Labs' cloud database management
Startup Spotlight: Giphy and the visual language of GIFs
Read the latest issue of Technology magazine here
"The only way to guarantee trust and control in cybersecurity used to be through on-site work. That's simply no longer the case. Synack can maintain trust and visibility all while giving customers access to an army of the most talented ethical hackers to defend against today's relentless cyberattacks. Over the past seven years, we've proven this model has kept critical organizations safe."
Synack said it would use the funding round to invest in its community and the technology that powers it, while expanding internationally.
"Synack offers a market-leading and unique augmented intelligence cybersecurity platform to secure mission-critical applications for some of the world's largest banks, retailers, technology vendors, and federal agencies," said Rashmi Gopinath, General Partner at B Capital Group. "The remote, crowdsourced model is incredibly vital for organizations to fast track security testing especially in the current environment. Synack's approach will become the default way for all organizations — regardless of their size — to test vulnerable digital assets. I am really excited to back the Synack team for a second time through B Capital."