Tableau Software: Tackling the data mountain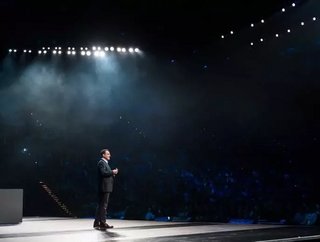 He may have just touched down in London after a transatlantic flight, but Tableau Software's President and CEO, Adam Selipsky, is feeling energised. H...
He may have just touched down in London after a transatlantic flight, but Tableau Software's President and CEO, Adam Selipsky, is feeling energised. He's made the journey not long after Tableau's annual conference in New Orleans — an electrifying get-together of self-confessed data-geeks, who are invested in what the data analytics and visualisation firm has got up its sleeve. "It's not really like any other tech conference," Selipsky says, "You almost have to be there to really understand it; the level of excitement and passion is incredible. It's not just a gathering of technology people, it's really a community coming together."
To say that Tableau has a strong fan base would be an understatement – and it has the numbers to back this claim. Over 17,000 customers and partners came to its conference in New Orleans and today, the firm claims to have over 82,000 customer accounts. It also won over the backing of Selipsky, who joined the firm just two years ago. Before that, he had his made his mark at Amazon Web Services (AWS), helping to grow the enterprise from a startup to a multi-billion-dollar business and a leader in cloud computing. "I think AWS taught me a lot about how to scale a company," he reflects. "The product needs to work differently at scale, the way you communicate internally needs to work differently to scale, the way that you interact with your customers and who your customers are changes as you grow, particularly if you're growing rapidly."
SEE ALSO:
Spending over a decade at AWS, Selipsky made a name for himself in the tech sphere but what was it that won him over at Tableau? "Despite really enjoying my time at AWS, when this opportunity to come to Tableau came along, it was such an exciting area around data and analytics, such a passionate group of customers and such a great product that it was just irresistible to me," he says. "The company also has this really unusual and unique asset – and that's the Tableau community. It's an incredibly energising group to be a part of and frankly, it's also an incredibly important asset for the company. It's not easily matched by spending money on it. It's something I think has been very carefully nurtured over a great number of years."
From Jaguar to Barclays, Aer Lingus to Google, Tableau's customer list makes for impressive reading. Not only does the firm have faithful fans, but it also has a sense of purpose, claims Selipsky. The Seattle-headquartered firm was founded with the goal of solving one of the most challenging problems in software – making databases and spreadsheets understandable to ordinary people. As the proliferation of data at our fingertips grows exponentially, this goal could prove to be even more vital. "Recent estimates from the IBC suggest that between now and 2025, the amount of data in the world that's subject to analysis is going to grow 50-fold," notes Selipsky. "I think a lot of organisations are just going to get crushed under the weight of that data whilst many others are going to see brand new opportunities to develop insights and make better decisions based on all of that data. Regardless of whether your organisation sees data as a problem or an opportunity, there's an urgent need for analytical capabilities to deal with it, and again, to make better decisions faster."
This is where Tableau Software has managed to carve a unique path in the sector. By helping people see and understand data, the firm believes the opportunities for business are endless. "Ultimately, we use data to make better decisions faster — that's the goal. I think that human beings happen to interact with data very well in a visual setting. It's just the way we're wired. So, if you show a human being a sea of numbers it's just not as meaningful as if you organised that data visually and there are many studies that illustrate that. I think Tableau has gotten ahead and emerged as a leader by taking a very intuitive, beautiful, and highly interactive approach to visualising data. We talk about having the software 'fall away' so that it's just you having a conversation with your data and that's still at the very centre of what we do as a company." Whether it's being used to analyse energy efficiency, industrial performance political outcomes and more, the use of data is becoming commonplace in almost every sector. Not only has it become more prevalent but the wealth of information and data on offer has also swelled. As such, Tableau has not only focused on visualisation and analytics but has also had to consider other pressing questions like how society should manage this vast amount of information?
As companies deal with more customers who bring with them more data, it's no longer just a case of visualising and analytics, data management has also emerged as a top priority. "If we have more and more data, we also have more and more data sources," Selipsky explains. "If we have thousands of people accessing data sources in our organisation, how do they even know what data sources to access? How will they know what data is available to them? There's a whole series of data management challenges and that's become a really important part of what we're enabling as well." As such the firm recently unveiled a new capability called Tableau Prep, that manages data and ensures that its clean, consistent, organised and the right data needed for analysis.
The technology sector is famed for its ability to morph and change in the blink of an eye and therefore, continuous improvement has emerged as a well-versed mantra at Tableau. For Selipsky, this means Tableau can't be satisfied with its current offering and should also push itself one step further to make the platform more intuitive, more accessible and more user-friendly. "We're in the age of analytic ubiquity," claims Selipsky. "This means analytics is going to be used very broadly, very pervasively, by knowledge workers around the world. But then you've got to ask yourself: 'what needs to happen, what are the capabilities that companies like Tableau need to unlock to enable tens of thousands of users inside a large bank or retailer to use data and analytics?'" Tableau believes it has found the answer: natural language processing. Manifested in the firm's latest roll-out called Ask Data, this capability uses this technology to allow everyday people to make simple requests from their data using everyday language.
SEE ALSO:
"We want to make data and analytics evermore intuitive, evermore natural, evermore familiar, to the way that the human brain already works and that's why we're using natural language because it feels natural," explains Selipsky. "Now, instead of learning software and understanding what dimensions and measures are, you can simply type a question, such as: 'What are the most expensive housing neighbourhoods in London?' Then there's complicated algorithms and sophisticated query parts that goes on in the background, to render a visualisation that is extremely relevant to that question that you asked." This may seem like simple innovation but the nuts and bolts are highly intricate. To complete this question, the platform needs to understand what 'neighbourhood' means, what 'London' means, what expensive means' and there also needs to be a time period specified. "Interpreting and producing relevant results is actually very hard work," adds Selipsky. "This is the first release of that capability, but I think if we do our jobs well and we continue to innovate in this area, I think there's a good chance we look back at the release of Ask Data and say that it was a turning point."
Data literacy is a critical skill for the 21st century. By 2020, Gartner predicts that 80% of organisations will start to roll out internal data literacy initiatives to upskill their workforce. Wanting to stay ahead of the curve, Tableau has launched Academics, a programme that has so far helped 680,000 students and faculty to use Tableau. On top of this, Tableau has also partnered with British training provider, AVADO, to launch apprenticeships and training programmes in the UK. According to a recent study by Nesta, investment in data skills could help boost UK productivity by 3%, equivalent to roughly one-fifth of the UK's productivity gap with other G7 countries, so this programme could go some way to bridging this data skills gap. "Data literacy is a big issue and I think the apprenticeship programme is interesting because we've tapped into this growing movement and put our resources behind it," notes Selipsky. "It's a fairly new and exciting capability and it's being driven, nowhere faster than in the UK."
Tableau is a firm believer that facts and analytical reasoning can not only transform a business but could also solve some of the world's most demanding problems. Recognising this, the firm established the Tableau Foundation, a philanthropic body that works with over 5,000 organisations to provide software, training services, and financial support to help tackle issues like climate action, hunger, education, gender equality, global health, poverty and more. "The Tableau Foundation has committed to provide US$100mn in software services and direct financial support by 2025 and, to help enable that, Tableau is making a US$25mn equity contribution to the Tableau Foundation," adds Selipsky. "We're very committed to that mission, we're excited about the great work the foundation and our partners have done together but we think there's still more to do."
Over the past decade, there's been a sea change when it comes to the industry's perception of data. Enterprises, employers, non-profits alike are recognising its merits and as the data wave pushes forward, Tableau stands set to benefit from this tailwind. For businesses' looking to tap into data Selipsky's advice is simple: get the culture right and the sky's the limit. "Anytime a company talks about change, leadership plays a crucial role in driving it," he observes. "I think fundamentally it's about setting that direction and saying, 'we are going to make decisions in a way that is different to what we have done in the past'. I think there are some tactical things that help make that happen: I think the creation of centres of excellence around data and analytics really help to create a lightning rod for the organisation to turn to. Overall, providing that leadership and showing the organisation the roadmap that they're going to be heading is crucial."