CYBER LIVE LONDON: Focusing on speakers in the Cyber zone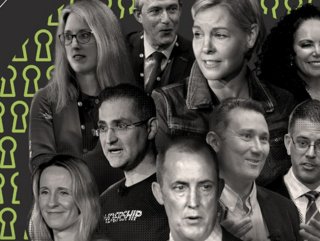 At BizClik Media Group, we love inviting the world's biggest brands to speak live. See who is appearing on our Cyber LIVE stage this coming June 23-24
The world's leading CISOs and CTOs will gather in London for a trend-setting conference to discuss the future of their industries.
The hybrid event is held between 23rd-24th June at Tobacco Dock London and broadcast live to the world. Incorporating four zones; Technology & AI LIVE, Cloud & 5G LIVE, Cyber LIVE and March8 LIVE, today we focus on cyber, and some of the biggest names you can find in the Cyber LIVE zone...
Andrzej Kawalec - Vodafone Business
Title: Head of Cybersecurity
Presentation: Panel Discussion: The Future of Cyber & Vodafone: Ransomware presentation

Time: 2pm Thu, June 23 & 3:30pm Thu, June 23
Bio: Andrzej Kawalec is the Head of Security Portfolio at Vodafone Business. Andrzej manages Vodafone Business' global portfolio of security offerings. An inspirational and creative leader in the use of advanced information technology, Andrzej is constantly working to refine the balance between securing and enabling information assets.
Andrzej widely recognized for his expertise in cyber security and digital change. A former CTO himself, he has a vast amount of experience working at the board-level across public and private sectors, helping to define and promote cyber security strategy. He believes that Security is the enabling layer for innovation. From autonomous driving to digital healthcare, the technologies and societies of the future will not reach their full potential without secure digital foundations.
Prior to joining Vodafone Andrzej was Global CTO for security and Director of Security Research at HP, as well as head of Strategy and CTO at Optiv the world's largest security Systems integrator.
Andrzej has spent over 20 years at some of the world's most innovative companies, including Optiv, HP, Siemens, Compaq and EDS. He has held various board level positions including innovation, marketing, consulting and strategy. His experience with start-ups and niche advisory gives an intimate knowledge of both the macro and micro challenges facing organisations today.
He regularly advises governments, defence, and global enterprises in how to define and promote information strategies. A recognised leader in security and business strategy planning, Andrzej is a frequent speaker at industry events and active in research and development projects - recently delivering a keynote for the Air and Space Power Conference for the Air Chief Marshall and RAF.
He is a member of the Forbes Technology Council and recently completed a series of papers with MIT. He has also lead the World Economic Forum's – Cyber Resilience project and member of the Global Agenda Council on Cyber Security. He is a mentor and advisor to innovators, startups and entrepreneurs - notably at Cylon a hub for cyber acceleration.
"Today, the nature of organisations is that they are fundamentally more reliant on technology than ever before. Hybrid ways of working have exploded the attack surface, and the pandemic has forced many businesses to quickly implement digital solutions in order to continue operating, meaning security has all-too-often become an afterthought.
Criminals are exploiting this changing landscape and are constantly scanning the internet for these open doors and easy opportunities. They have industrialised and are capable of prosecuting at scale using targeted campaigns.
Ransomware as a service (RaaS) is now a fully functioning business, with a highly developed criminal ecosystem offering malicious SaaS software, pay-as-you-go consumption, tech support and even revenue share models. Furthermore, they are all working together, sharing affiliates. If one gang drops, another one will take its place. It's like a game of 'Wack-a-mole' and it's a global problem that is not going away, especially as more businesses will continue to digitally transform in order to survive.
Protecting your business, all comes down to securing data properly. Know what you're doing and understand your high-risk areas. Paying ransom will not solve the problem.
In this session, we will look at how this evolving threat landscape impacts us and how businesses can protect themselves and use their employees to build out their cyber maturity," said Kawalec.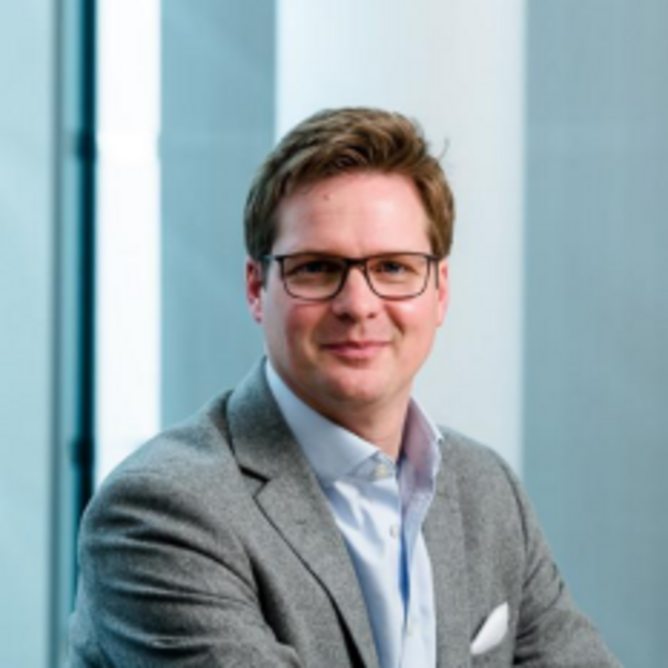 Simon Chassar - Claroty
Title: Chief Revenue Officer
Bio: As CRO, Chassar leads Claroty's global sales organization including territories, partnerships, sales engineers, sales development, and revenue operations. He brings more than 20 years of IT industry experience across the GTM on hardware, software, and services at multinational organizations such as NTT, Cisco, Avaya, VMware, and Actifio. Prior to joining Claroty, he served as CRO of the security division of NTT, where he ran a sales, channel, and marketing organization of more than 300 people, delivering $1.5 billion in revenue across products and services.
Presentation: Securing the Extended Internet of Things & Panel Discussion: Operation Technology (OT) Cyber Security
Achieve unmatched visibility, protection & threat detection across Industrial (OT), Healthcare (IoMT), and Enterprise IoT assets.

Time: Fri 10:00am, June 24 & 11:30 Fri 10:00am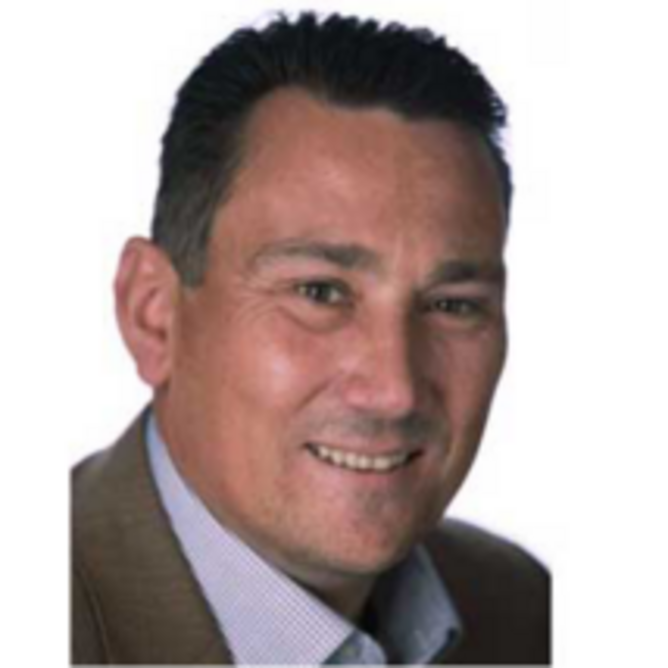 Ken Urquhart - Zscaler
Title: Global Vice-President, 5G Strategy
Bio: Dr. Ken Urquhart is Global Vice-President of 5G at Zscaler, a leader in zero-trust Enterprise cybersecurity. He holds three degrees in Physics and executive roles at Sun Microsystems, IBM, and Microsoft. Prior to joining Zscaler, Ken consulted with Fortune 2000 companies on 5G, AI, and cybersecurity.
Fireside Chat - AI & Machine learning in Cyber Security, Adoption risks in 5G and RAN
Time: Fri 10:30am, June 24
Bio: Artificial intelligence and machine learning hold the promise of enabling high efficiency 5G and RAN networks without the need for custom chips and hardware. Did you also know that AI/ML can be subject to subtle and almost undetectable attacks that enable attackers to cripple your network - and that some of those attacks cannot be defended against today? Find out how network cybersecurity is about to get a whole lot more interesting and what you can do protect yourself.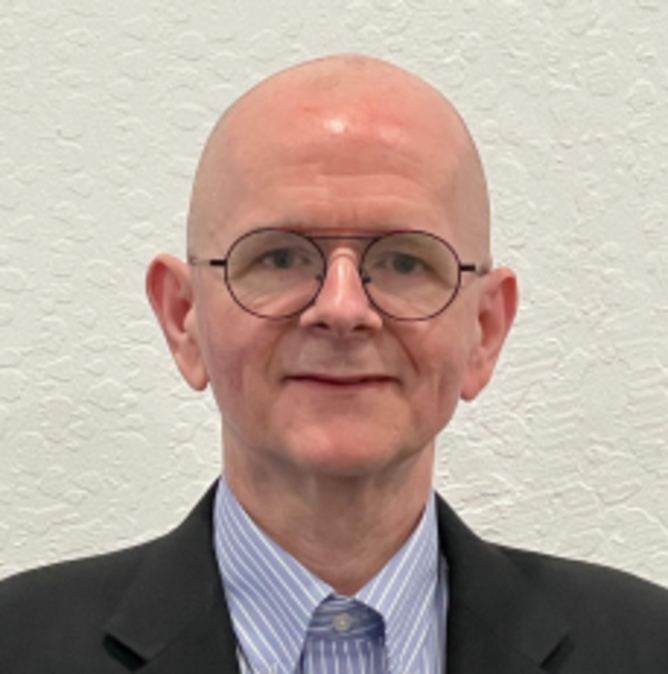 The marquee Cyber event you simply cannot afford to miss!
TECH LIVE LONDON features inspiring keynotes and lively roundtables alongside fireside discussions and Q&A sessions from some of the world's largest companies and innovative start-ups.
Build impactful relationships through 1-2-1 networking and experience our TECH Showcase featuring the latest cutting-edge technology.
The two-day hybrid event will be held on the 23rd and 24th of June 2022, in-person and broadcast live via Brella, our fully interactive virtual platform. To attend in-person or virtually for Cyber LIVE: the Cybersecurity Conference, click here.