TECH LIVE LONDON: Speaker focus in the Cloud & 5G zone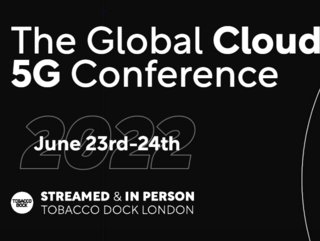 Some of the world's biggest brands are speaking live at London's Tobacco Dock. See who is appearing on our Cloud & 5G LIVE stage this coming June 23-24
The world's leading C-suite executives will gather in London for a trend-setting conference to discuss the future of their industries.
Companies signed up include TELUS, Three, Oracle, Vodafone, AT&T and many many more!
The hybrid event is held between 23rd-24th June at Tobacco Dock London and broadcast live to the world. Incorporating four zones; Technology & AI LIVE, Cloud & 5G LIVE, Cyber LIVE and March8 LIVE, today we focus on the profound growth areas of cloud and 5G, and some of the biggest names you can find in the cloud and 5G LIVE zone…
Dr Taufiq Asyhari & Ceren Clulow - Nottinghamshire County Council

Presentation
5G Connected Forest is the world-first project delivering 5G connectivity to into a woodland area that investigates the role of 5G in delivering visitor attractions for all ages, protecting the sensitive forest environment through robotic environmental management and live monitoring. The continuous decline in the forest health will limit its ability to support people and wildlife in terms of clear oxygen, water and food. The use of ground robots has become immensely popular over the past years due to their capability of being applied in many applications. And robotic technology has a great potential to enable autonomous roaming and navigation through certain trajectories to collect various data in efforts to monitor and assess the forest environment, which will help protect and preserve its ecosystem. During this presentation the project's new forest ranger dog will be demonstrated.
Speaker #1: Taufiq Asyhari
Title: Associate Professor in Networks and Communications
Bio: Associate Professor Taufiq Asyhari currently leads the Future Information Networks (FINET) Research Cluster at Birmingham City University. As an award-winning researcher, he was trained as an information theorist with a PhD from Cambridge University and has served as the Academic Principal Investigator for the multi-million pound 5G Connected Forest funded by the UK DCMS. Taufiq has accumulated a wealth of research leadership experience in advanced networking, information processing and machine learning with applications in environmental management, renewable energy, digital healthcare, and smart city. He has published more than 60 peer-reviewed research articles in the leading international academic journals and conferences.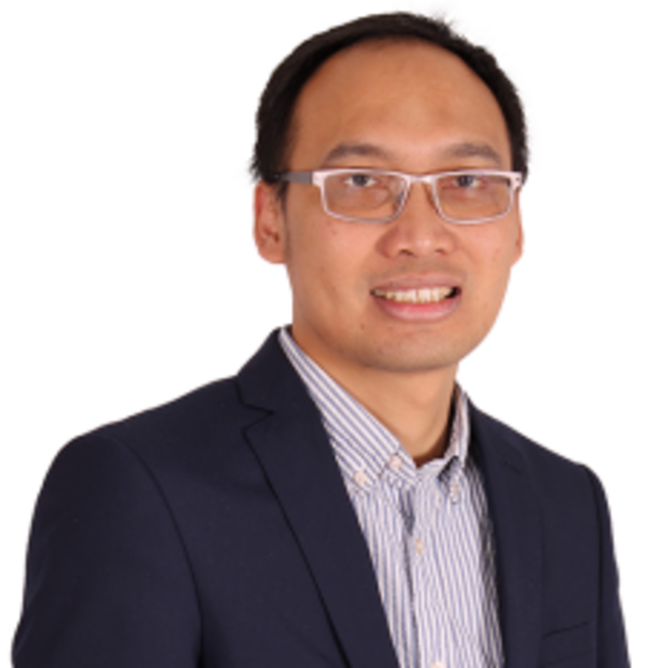 Speaker #2:Ceren Clulow
Title: Digital Connectivity Manager
Bio: Ceren Clulow MBA - Currently leads the Digital Connectivity Service in Nottinghamshire County Council. Ceren worked for the Council for over 14 years. The last 6 years have seen her working in the growth and investment function. She has single-handedly secured several million pounds of funding via numerous bidding processes to extend the superfast broadband coverage in Nottinghamshire. Thanks to this, over 98% of the county now receives superfast services. Most recently Ceren has brought together a consortium for a 5G testbed in Sherwood Forest (and its surround area). Council led £10 million project sees cutting-edge apps transform the visitor experience including virtual reality tours of the medieval forest. New robotic environmental management is also being tested alongside live monitoring of the health of Sherwood Forest to preserve the site for future generations. Originally from Istanbul and prior to coming to the UK, Ceren possess extensive private sector experience having worked as a Human Resources expert for major retail businesses. She is at ease when working collaboratively with the public and private sectors on ensuring Nottinghamshire is at the forefront of exciting initiatives. Ceren's digital connectivity projects build on excellent achievements and will truly see Nottinghamshire at the heart of the digital industry and at the centre of the regional, national and international tourism map.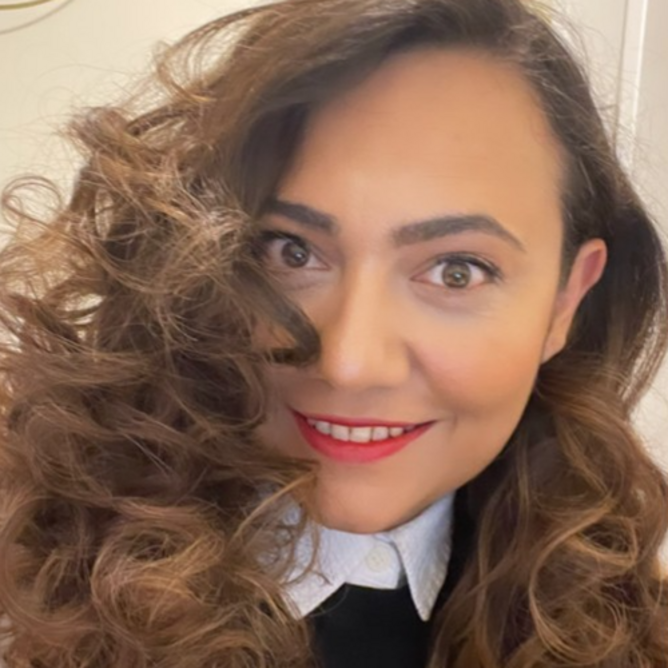 Edwige Robinson - T-Mobile (Virtual speaker)
Presentation:
The talk will put an emphasis on understanding your strengths, realising your network and using your setbacks as fuel to become your best self.
Title: SVP, Central Region, Network Engineering, Operations & Transformation
Bio: With over 25 years of an executive leader experience, Edwige A. Robinson, expertise in strategic planning, P&L management, engineering, operations, and risk management, has led to sustained organizational transformations in both the US and Global marketplace. Her data driven approach and a passion for progress, she has consistently provided structure and glidepaths for organizations to realize their potential for sustainable business growth. As a Transformation expert, Edwige drives social impact strategies along with incorporating robust diversity, equity and inclusion frameworks that support employee recruitment and retention as well as supplier diversity.
Edwige was named one the Top 5G Leaders by Mobile Magazine. She was also recognised by Aleria Tech as one of the "Awesome Black Women Everyone Should Know". The 1 million STEM women program named her as a "Visible Role Model in Tech." She was also recognized by T-Mobile with the Leadership Exemplifier "One Team Together" Value Award.
She has led numerous successful large-scale transformation initiatives which enabled companies' business models to adapt to changing market conditions and disruptive market forces. Her leadership approach which integrates effective decision making and legal compliance, optimizes financial management processes in complex global business environments, while executing M&A transactions across the deal lifecycle in domestic and global markets. While serving in her roles, Edwige has had direct responsibility for strategic partnership cultivation, governmental regulatory affairs, building pride and trust in the company brand and stakeholder insights. Edwige has proven expertise in leading diverse teams to execute global growth initiatives. Her ability to navigate unforeseen risks allows for acceleration of product delivery for increased investment potential while prioritizing customer benefit and experience. This agility supports top-line growth, attracts talent, reduces costs, and creates a positive brand experience. Her experience equips the business to become resilient in current and possible future scenarios.
Professional Experience
Robinson serves as the Senior Vice President of Network Engineering and Operations, of the Central Region at T-Mobile US, Inc., As a known Strategist and expert in Organizational Transformation in the Telecom industry, Robinson was appointed to her current role in 2020. She is responsible for a Region which covers 23 Markets with an annual build budget of (> $3B). Through working across the business and partnering with key stakeholders, her team of over 3500 employees and contractors, design, build, and maintain the T-Mobile network, which helps to deliver an outstanding 5G experience to 105 million T-Mobile customers nationwide. As her team of engineers and supporting services build and maintain the network, Edwige directs her team to ensure protection of the environment with respect to waste and consumption standards while protecting wildlife during the build process. Her expertise in human capital management allows her to create the environment for inclusive programming in training and employee performance. Edwige is a results driven leader with an eye on innovation and operational excellence. She effectively addresses the implications of technology on businesses with respect to risk management. With her laser focus on strategy and her authentic leadership approach, Edwige is seen as a leader among her peers and positively influences and impacts the decisions of the Network Engineering and Operations team nationwide.
Edwige is an is an expert Technologist with experience at Fortune 100 & 500 Telecommunications companies. She has led record customer growth initiatives worldwide for both public and privately held companies. She utilizes Agile & LEAN methodologies to support the massive 20,000 site deployment to bring the Region to scale in efforts to win the market share in her realm.
Prior to joining T-Mobile, she held leadership positions with several telecom industry giants, including Comcast NBC Universal. There, she led Xfinity Mobile Engineering services. Robinson also held positions as Head Technologist and Strategist at Charter Communications and as Principal Technologist at Clearwire. Her career also includes roles at CommScope, Verizon Wireless, Nortel, and AT&T.
As a thought leader in organizational transformation, finance in global markets, operations optimization, and Women & Tech, Edwige is a sought-after speaker at industry events and conferences. Edwige's personal and professional experiences have enabled her to reach across cultural and gender boundaries to ensure collaboration among cross-functional teams.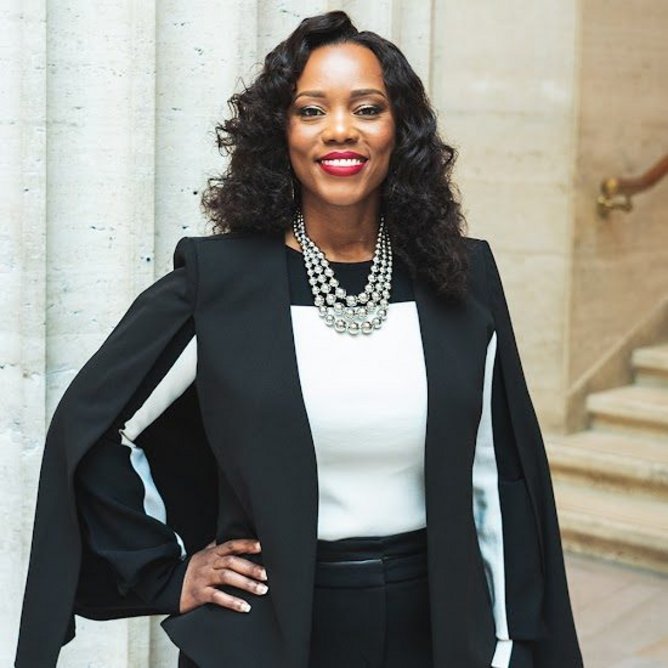 Mark Cooper - AtlasEdge
Title: VP Edge Strategy
Presentation: Breaking down the myths of what edge compute really is
Bio: Edge is one of the most hotly discussed topics and there are a lot of misconceptions around what edge computing currently is and what it has the potential to become in the coming years.
Cooper oversees GTM strategy and engagement with customers to drive product innovation and the development of new strategic partnerships and initiatives.
He has spent the last 30 years in the internet networking business, for both data centres and network service providers. Before AtlasEdge, Cooper was Director of Interconnection Strategy and Development at Interxion and prior to that, EVP Europe at Megaport.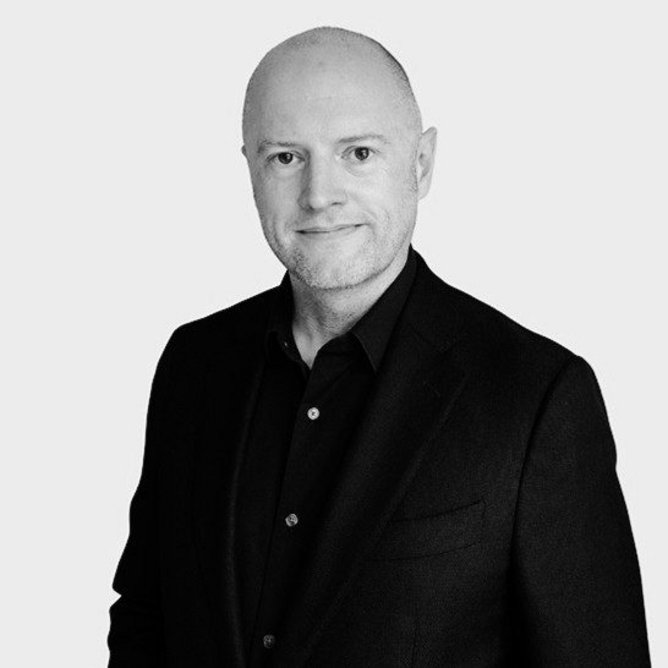 The marquee Technology event you simply cannot afford to miss!
TECH LIVE LONDON features inspiring keynotes and lively roundtables alongside fireside discussions and Q&A sessions from some of the world's largest companies and innovative start-ups.
Build impactful relationships through 1-2-1 networking and experience our TECH Showcase featuring the latest cutting-edge technology.
The two-day hybrid event will be held on the 23rd and 24th of June 2022, in-person and broadcast live via Brella, our fully interactive virtual platform. To attend in-person or virtually for TECH LIVE: Shaping the Future of Technology, click here.