The three keys to a successful, data-driven 2020
By Krishna Subramanian, COO at Komprise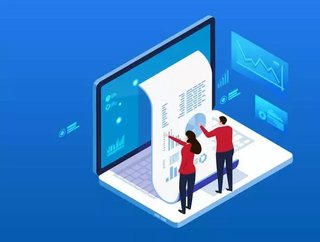 It won't come as a surprise to anyone that data growth is on the up, but what may be less widely known is that the places where data is being generate...
It won't come as a surprise to anyone that data growth is on the up, but what may be less widely known is that the places where data is being generated are starting to change rapidly. Businesses will start to see how more of their data is being produced in the cloud or the edge, rather than in traditional data centres. The main impact of this will be on how these businesses analyse and understand their data in these locations, and then how they manage it there, without the need to use a data centre as a go-between. 
For 2020, there are three main areas that are predicted to experience the most change when it comes to data:
Data at the edge needs data management at the edge
Edge buildout is already happening, and its pace is accelerating with trends like IoT, self-driving cars, and biometrics. IDC predicts that, by 2023, 50% of all enterprise IT infrastructure will be deployed at the edge, up from 10% today. More apps are generating much more data at the edge, raising the question of why data should not be better understood and managed directly at the edge. Imagine if you could analyse data, figure out what data is useful and needs to be brought back to the data centre, and directly process the rest of the data at the edge itself without having to first move it all.  This is why edge data management will rise in importance over the next few years.
SEE ALSO:
Cross-cloud data management as a requirement
Most enterprises using the public cloud already have a hybrid or multi-cloud strategy, and enterprises are increasingly choosing to diversify their cloud strategy across two or more clouds, giving customers more freedom and choice. As this trend continues, enterprises need a simple way to understand and manage their data sprawl across clouds and the hybrid enterprise, leading to greater demand for cross-cloud data management solutions that are not tied to any particular cloud or storage vendor.
Analytics-driven AI takes centre stage
For the last couple of years, Artificial Intelligence (AI) and Machine Learning (ML) have been a big theme and this trend is continuing to grow. While these have initially been more of marketing buzzwords, the potential of AI in data management is clear – how can you manage something you don't understand?  By using analytics to drive AI/ML, analytics driven data management solutions can continue to leverage the understanding of data to drive better management. This year, businesses will see more exciting developments in this space that leverage deep analytics and data lakes across different storage repositories to help them better manage their data.
As the new decade gets well underway, the amount of data produced, stored and analysed continues to rise. Because of this, businesses in every industry will need to work towards being able to manage this data wherever it resides, from a data centre all the way to the edge or even up in the cloud.
By Krishna Subramanian, COO at Komprise