Three ways that tech is transforming the life sciences and healthcare supply chain
By Scott Allison, President, Life Sciences & Healthcare Sector, DHL Customer Solutions & Innovation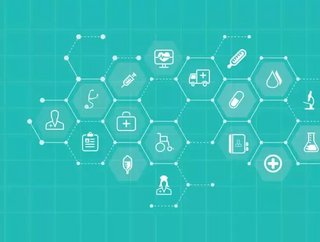 Pharmaceutical and medical device manufacturers are facing a variety of challenges, perhaps the greatest of which is compliance. Since 2013 and the Eur...
Pharmaceutical and medical device manufacturers are facing a variety of challenges, perhaps the greatest of which is compliance.
Since 2013 and the European Commission's introduction of good distribution practice (GDP) rules, companies have upped prioritisation of compliance in order to meet increasingly rigorous life sciences and healthcare standards.
In particular, companies must now ensure temperature-controlled shipment for a broader range of products than before, including specialty drugs and biotechnological products.
Technology has a vital role to play here. While regulations have a tendency to suppress technology uptake in many life sciences and healthcare activities – for example, it will still take some time before industry rules allow the 3D printing of skin and body parts using biological matter – they are speeding technology adoption in logistics, transportation and the supply chain.
Here are three key ways in which regulations are accelerating technology transformation in the industry.
1. Real-time tracking
To meet ever-increasing regulatory requirements, many life sciences and healthcare organisations are deploying high-tech solutions. These maintain and monitor the end-to-end cold chain for highly sensitive life sciences and healthcare products on their journey through specialist warehouses and distribution centers, and during air, ocean, road, and rail transportation.
These solutions employ artificial intelligence and sensors including DHL's SmartSensor solution which uses GPS and RFID technology for real-time shipment tracking.
To effectively manage a temperature-controlled supply chain, the logistics service provider needs specialised expertise and very close collaboration with not just the customer but also all other parties in the supply chain.   
Many variables can affect the integrity of a product from the moment it leaves the manufacturing plant until receipt at final destination. For example, even the slightest of temperature excursions between levels at origin, transfer, and destination can cause disaster, as well as unforeseen and unavoidable journey delays.
2. Risk management solutions
For this reason, more and more pharmaceutical and medical device manufacturers are also opting for technology-based risk management solutions. With these, they can assess worst-case scenarios and other 'what-ifs', ensuring robust contingency plans are in place.
Any deviation from Plan A can be proactively answered with the best possible Plan B.
Some risk management solutions, such as DHL Resilience360, also include sophisticated data analytics to define various risk levels within the supply chain and therefore optimise decision-making about routes, packaging, carriers and more.
3. Demand prediction capabilities
Big data analytics enable companies to predict not just what can go wrong but also what needs to go right.
Logistics service providers can track and generate data on any parameter in the pharma and medical device cold chain – temperature, humidity, CO2 levels, energy consumption, and even an event such as a door opening or closing.
And of course, the fact that this data can be transmitted via mobile devices means that key processes can be monitored in real time from anywhere in the world.
Now, using rich analytics algorithms, life sciences and healthcare companies can turn raw data such as this into predictive data, creating not just actionable warnings but also actionable insights and recommendations.
These improve storage and handover processes, and prevent cold chain failure before it occurs. They also provide valuable competitive advantage.
What this means in a very practical sense is that new technologies are not only enabling auditable compliance with regulatory requirements but also helping life sciences and healthcare organisations to ensure alignment of logistics and transportation processes with business objectives.
Effective analytics enables each company to identify new ways to grow the enterprise with better methods of storing and transporting pharmaceuticals and medical devices, predicting demand and improving inventory management, and getting closer to customers and patients.  
Digital transformation is progressing rapidly in logistics, transportation and the supply chain, and DHL has the knowledge, experience and infrastructure to support life sciences and healthcare customers through these changes.
Since 2010, we have completed over one million DHL SmartSensor shipments and contributed over 160 million temperature measurements in the supply chain. We have 4,900 life sciences and healthcare-dedicated staff, 150+ pharmacists, and 90+ life sciences-certified stations.
In addition, we have 150+ life sciences-graded warehouses, 15+ GMP (good manufacturing practice)-certified sites, and 20+ clinical trial depots. And we continue to make substantial investment in the development and deployment of technology innovations so that we successfully deliver healthcare to the world.