TikTok, Snap and Google alums launch music app mayk.it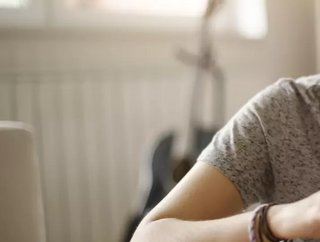 The new social music creation app created by TikTok, Snap and Google alums is backed by musician T-Pain and has secured $4 million in funding
mayk.it provides a personal recording studio for its users. It does this by instantly equipping people with access to professional-quality voice filters, produced beats, lyrical & visual inspiration tools, in-app distribution, audience, and community on-demand. 
Customer using mayk.it can easily produce, own and share their music exclusively through a mobile device.
"mayk.it is so close to my heart," says Stefan Heinrich Henriquez, mayk.it's CEO. 
"Making songs is a great equalizer inaccessible to most. We all have a voice - and with access to free pro tools - anyone can experience music as a liberating creative outlet. I hope our new creative tool inspires more people to connect via personalized songs," he added.
The app was founded by Heinrich Henriquez along with Akiva Bamberger, collectively the pair have worked for TikTok, Snap and Google. Together they are working to connect users to simple music creations tools, a medium that is less represented when compared to photo and video-focused mediums.
Harnessing technology to support inspiring artists 
With the introduction of this new app, the founders are breaking down barriers to music creation to allow people to comfortably and effortlessly express themselves through song and sound. 
By allowing for the creation of depressurised and democratised music content, mayk.it has created the liberating creative outlet which is close to Heinrich Henriquez's heart.
Users will enjoy easy access to quality tools that are accessible in a collaborative medium. Once a user chooses a voice filter and a beat, they can begin creating and sharing songs in a matter of seconds.
Akiva Bamberger, mayk.it's CTO, said: "So many aspiring artists with musical dreams stop producing due to the frustration of traditional audio software tools. Focusing on the beginner and creating the most fun, fastest, and easiest way to make songs is really important to allow more potential artists to express themselves."
Securing funding from the music industry
The company has secured $4 million in funding from investors including Greycroft and Chicago Ventures as well as from people in the music industry such as American rapper, T-Pain.
Speaking of the app, the rapper said: "It was really hard and crazy expensive when I had to find a way to make my sound in music. I'm mega excited that now others can have a fast and free way to tune their voice, find their sound, and be comfortable discovering their musical journey."
To support inspiring artists, mayk.it will act as a tool to connect talented, unrecognised musical creators to industry professionals, songwriters and producers.