Top Ten Cybersecurity Companies: Centrify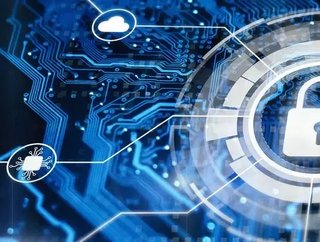 We take a look at Centrify, a leading cybersecurity company who was featured in our list of the top ten cybersecurity companies...
Business Overview:
The company's mission is to stop privileged access abuse which is the leading cause of cybersecurity breaches. Centrify empowers its customers with a cloud-ready Zero Trust Privilege approach to secure access to infrastructure, DevOps, cloud, containers, Big Data and other modern enterprise use cases. Centrify is trusted by over half of the Fortune 100 to stop the leading cause of breaches. 
Why Centrify?:
Centrify can lay claim to ground-breaking technology, but technology by itself is not enough. Building a world-class company for the long haul also means offering future-proven solutions, assuring return on investment (ROI), ease of use, customer happiness and earning recognition from the industry. 
From its founding in 2004, Centrify has grown and transformed the Privileged Access Management market, introducing many industry-firsts to the market and leading the way of protecting and securing the modern enterprise against today's main cause of data breaches which is privileged access abuse. As visionary, customers enjoy the advantage of having access to the best capabilities that leapfrog alternative products on an ongoing basis, while being able to contribute to the product roadmap as valued advisors.
Vendors such as AWS, Apple, Docker, EMC, HashiCorp, Hortonworks, HPE, IBM, Microsoft, Palo Alto Networks, Red Hat, SailPoint and ServiceNow work with Centrify.
What is cybersecurity?
Simply put, cybersecurity is protection against threats in computer systems and networks that aim to steal sensitive data or damage hardware. In an ever-changing digital world, cybersecurity is at the heart of every business and at the front of everybody's mind. Cybersecurity threats arise every day and companies and people have to continuously adapt to overcome these dangers and not fall victim to the threats.
Centrify's integral and sole purpose is to keep you safe and this is especially prevalent at the minute as we are locked indoors and are more likely to fall for these scams and phishing.
Hackers have even been coming up with new ways to try and trick the vulnerable amongst us during the coronavirus pandemic, with scams such as making people pay for fake NHS COVID-19 tests. People need to be made aware of what to look out for and telltale signs of a scam.