Top Ten Cybersecurity Companies - Deep Instinct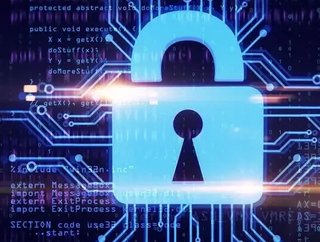 We take a look at Deep Instinct, a leading cybersecurity company who was featured in our list of the top ten cybersecurity companies...
Business Overview:
Deep Instinct is a cybersecurity company that applies deep learning to cybersecurity. The company implements advanced Artificial Intelligence to the task of preventing and detecting malware. Deep Instinct was founded in 2014 by Guy Caspi, Dr. Eli David, and Nadav Maman. The headquarters of the company is located in New York City. 
Product Overview:
Using deep learning, Deep Instinct offers a predictive threat prevention platform. The multi-layer protection is provisioned across pre, on, and post-execution stages. It is based on a prevention first approach, followed by detection & response, automatic analysis and remediation.
Unlike detection and response based cybersecurity solutions, which wait for the execution of the attack to react, our advanced preventative approach proactively keeps our customers protected by preventing the attack from entering and causing any damage.
By using deep learning, the company is able to predict and prevent any kind of threat – known and unknown – anywhere in zero-time. Every endpoint, server, mobile device, network and operating system is protected against any type of attack, be it fileless or file-based. This advanced approach to threat prevention ensures that attacks are identified and blocked before any damage can be caused.
What is deep learning?
Deep learning is the most advanced subset of artificial intelligence. Also known as "deep neural networks," it takes inspiration from how the human brain works.
Namely, the more data that is fed into the machine the better it is at intuitively understanding the meaning of new data. It, therefore, does not require a (human) expert to help it understand the significance of new features.
Product architecture:
Deep Instinct is changing the way we look at cybersecurity by harnessing the power of Deep Learning Neural Networks to prevent threats in zero time. The platform's unique deep learning multi-layer security architecture is designed for any security need, against any known or unknown threat. It can be applied anywhere in the enterprise, be it network perimeter, endpoints, mobile, servers and VDIs. Effectively protecting the entire enterprise from any type of threat, no matter how advanced they may be.
A deep learning neural network is located at the Deep Instinct™ lab. It is the core component of the deep learning cyber security architecture developed by Deep Instinct™. It continuously learns, reflecting the ever-evolving cyber threat arena. The output of its continuous deep learning process is a lightweight prediction model (D-Brain). The D-Brain is then distributed to all managed D-Clients.