Top Ten Cybersecurity Companies - Kount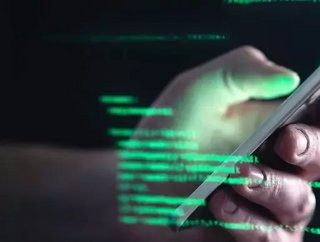 We take a look at Kount, a leading cybersecurity company who was featured in our list of the top ten cybersecurity companies...
Business Overview:
Kount is an innovative cybersecurity company, aiming to protect you from all fraudulent activity and provides protection to over 6,500 brands all across the globe. The company has earned recognition as the market leader in digital fraud prevention, with over 12 years of data informing our advanced machine learning and artificial intelligence models. This innovative technology helps to prevent digital payments fraud, new account fraud, and account takeovers to increase revenue for digital businesses, acquiring banks, and payment service providers. 
Kount against e-gift card fraud:
Did you know that eGift cards have the highest fraud attempt rates because purchases made with eGift cards are difficult to track. Most businesses lack adequate systems that prevent fraud. eGift card fraud can impact your business and result in chargebacks, operational costs, and dollar losses from stolen goods and services, as well as denting to your brand reputation.
eGift cards are able to be fraudulently obtained in many ways. Credit cards can be stolen, accounts can be compromised, and legitimate customers can get pulled into unsuspecting fraud schemes. Kount identifies all high-risk devices, or high-volume activity from a small number of devices, indicates the relationship between email reputation, age, and history, as well as physical identity attributes, combines supervised and unsupervised machine learning to generate a score that indicates risk or unusual activity and can be built around desired business outcomes, such as special event promotions and tracking shipping details. 
What is cybersecurity?
Simply put, cybersecurity is protection against threats in computer systems and networks that aim to steal sensitive data or damage hardware. In an ever-changing digital world, cybersecurity is at the heart of every business and at the front of everybody's mind. Cybersecurity threats arise every day and companies and people have to continuously adapt to overcome these dangers and not fall victim to the threats.
Kount has cybersecurity against fraud at the forefront of its business plan and at the heart of what it does for customers. Let Kount protect you against all fraudulent activity and find out more by clicking below.