Top Ten Cybersecurity Companies: One Identity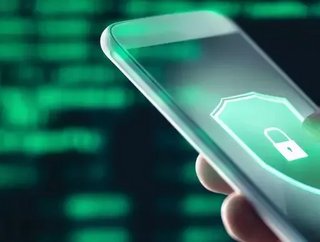 We take a look at One Identity, a leading cybersecurity company who was featured in our list of the top ten cybersecurity companies...
Business Overview:
Cybersecurity giant, One Identity helps organizations establish an identity-centric security strategy. With a unique identity and access management (IAM) portfolio as its USP, their award-winning offering includes identity governance, AD-centered IAM, privileged access management and identity SaaS solutions, One Identity helps organizations secure their enterprise end to end, smoothly digitally transform, eliminate identity challenges and reduce their attack surface from internal and external threats. The company's 7,500 customers worldwide that rely on and trust the company to manage more than 125 million identities.
The innovative technology giant's goal is to transform businesses to thrive in the ever-evolving digital world and keep the business and its clients' sensitive data secure. Its thousands of pleased clients speak for itself.
Cloud Infrastructure:
Cybersecurity giant, One Identity integrates with hundreds of the most popular and widely deployed systems enabling organizations to secure and manage identity processes across multiple on-prem and cloud-based applications and platforms. Through the use of open APIs and support for industry standards, its solutions provide identity governance and administration (IGA), privileged access management (PAM) and AD Account Lifecycle Management.
With One Identity, you can protect your applications, data and DevOps environments and control access. Cloud-based resources are central to how you do business and you must ensure access and security for all levels of users. 
Did you know that One Identity was named as a leader in the 2019 Gartner Magic Quadrant for Identity Governance and Administration? 
What is cybersecurity?
Simply put, cybersecurity is protection against threats in computer systems and networks that aim to steal sensitive data or damage hardware. In an ever-changing digital world, cybersecurity is at the heart of every business and at the front of everybody's mind. Cybersecurity threats arise every day and companies and people have to continuously adapt to overcome these dangers and not fall victim to the threats.
One Identity has cybersecurity at the heart of the business and its clients. Do you want next-level protection against cyber threats? Find out more about the company below. 
Do you want to find out who we chose for our comprehensive list of the top ten cybersecurity companies? Read here and tweet us at @TechnologyMagBC letting us know if you agree.