Top Ten Technology Consultancies - Accenture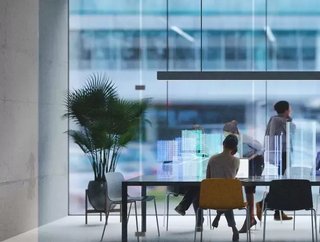 We take a closer look into Accenture, who was featured in our comprehensive list of the top ten technology consultancies in this month's magazine...
Business Overview:
Accenture plc is an Irish-domiciled multinational professional services company. A Fortune Global 500 company, it has been incorporated in Dublin, Ireland since 1 September 2009. In 2019, the company reported revenues of $43.2 billion, with more than 492,000 employees serving clients in more than 200 cities in 120 countries. In 2015, the company had about 150,000 employees in India, 48,000 in the US, and 50,000 in the Philippines. Accenture's current clients include 91 of the Fortune Global 100 and more than three-quarters of the Fortune Global 500.
Accenture began as the business and technology consulting division of accounting firm Arthur Andersen in the early 1950s when it conducted a feasibility study for General Electric to install a computer at Appliance Park in Louisville, Kentucky, which led to GE's installation of a UNIVAC I computer and printer, believed to be the first commercial use of a computer in the U.S. Joseph Glickauf, an early pioneer of computer consulting, held a position as head of Arthur Andersen's administrative services division.
Accenture labs:
Technology innovation—it's how they tip disruption in your favour. At their innovation labs, Accenture incubates new concepts and apply the latest technologies to deliver breakthrough solutions for business and society, today. With a massive innovation portfolio of more than 7,400+ patents and patents-pending across Accenture, the team of applied R&D technologists work to prototype and deliver breakthrough ideas that generate new sources of competitive advantage and drive strategic impact for both Accenture and their clients. Each year, they host thousands of innovation workshops and partner with leading clients to transform industries.
Applied intelligence:
Make your AI vision a reality by knowing where to start and how to scale. A strong strategy is key to making the right investments for transformation. Leveraging AI in pockets across your business has the power to bring new outcomes—from gains in efficiency to productivity. But what if you could transform every aspect of your business and your industry at large? Businesses struggle to realize the full value of their AI projects because they can't move away from proofs of concept. Accenture's latest research shows that organizations scaling AI effectively are seeing up to 3X the return on their investments, compared to non-scalers. That's where Applied Intelligence comes in. It's their unique approach to combining AI with data, analytics and automation under a strategic vision to scale AI and transform business—across every function and process.
Applied Intelligence has the roadmap to maximize existing investments and extend new technologies across your business. With deep AI experts and data scientists, plus the flexibility to work with almost any technology partner, they can help you evaluate, maximize and scale opportunities as they arise.
Gartner recognizes Accenture as a Data and Analytics Service Providers Magic Quadrant Leader, 2020.
Accenture in the automotive industry:
The concept of what a car is for is drastically changing. The convergence of four megatrends electrification, autonomous driving, connectivity and the sharing economy is revolutionizing today's automotive businesses. Each one of these trends is powerful on its own, but the combination of all four is profoundly disruptive and creating the need for change.
Today, OEMs dominate the auto business with very high barriers to entry: They engineer, build and sell mechanical vehicles, leveraging their mass production prowess and extensive distribution networks.
But the game is changing—new players with customer-centric business models are entering the automotive space. Customers' mobility needs and expectations, shaped by experiences in other industries, are soaring.
Automotive players still are in a good starting position to win the customer, but they must act now, reinventing themselves in 3 key dimensions: agility to compete, customer-centricity and new business models.
Case study - Accenture and Skoda:
The sharing economy is upending conventional notions of car ownership. Driving this disruption are consumers' snowballing expectations, technology revolutions and new regulations. Consumers are increasingly conducting more activities online on an array of devices, and mobility services are no different as they explore new ways for people to get around. Wherever they are, whatever they do, today's consumers expect information to be readily available, and cars are no exception. ŠKODA AUTO recognized this changing landscape as an opportunity to become a different kind of company—one that offers consumers the kind of mobility experiences they want. The automaker needed to coordinate all aspects of their business—organizational, processes, technology and more—to accelerate innovation. To help navigate these changes and deliver new services, ŠKODA AUTO is collaborating with Accenture and Fjord, Accenture Interactive's design agency, from initial ideas to market implementation
The changes began with a customer-oriented strategy and service design, combining the best of Accenture's and Fjord's capabilities. Explorative consumer research and testing put the customer at the heart of the business. The new strategy was bolstered with innovative technology solutions that support current and future business models. Together, they defined a digital customer and customer experience strategy that established new processes and a connected ecosystem of tools. By identifying ŠKODA AUTO's target customers and their needs, they all aimed to drive the customer experience to the highest levels while boosting ŠKODA's transformation. The team created a list of innovative solutions and customer-oriented value propositions and services. Some of the solutions and services were piloted in a "Living Business" environment that is more fluid, responsive, and predictive to ever-changing consumer demands and expectations. These included innovation accelerators hosted by Fjord in Berlin and the Accenture Customer Innovation Network Center (ACIN) in Milan. At these sessions ŠKODA AUTO received hands-on recommendations on how to reinforce their strengths and overcome weaknesses with regards to customer needs.