Top Ten Technology Consultancies - Booz Allen-Hamilton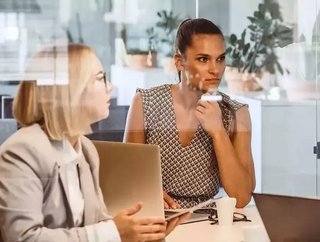 We take a closer look into Booz Allen-Hamilton, who was featured in our comprehensive list of the top ten technology consultancies...
We take a closer look into Booz Allen-Hamilton, who was featured in our comprehensive list of the top ten technology consultancies, in this month's magazine.
Business Overview:
Booz Allen-Hamilton is a global firm of approximately 26,300 diverse, passionate, and exceptional people driven to excel, do right, and realize positive change in everything that they do.They bring bold thinking and a desire to be the best in consulting, analytics, digital solutions, engineering, and cyber, and with industries ranging from defence to health to energy to international development. They celebrate and value diversity in all its forms; it's something that they truly value as a multicultural community of problem solvers. They believe in corporate and individual citizenship that make communities better places for all.
Booz Allen-Hamilton has one guiding purpose—to empower people to change the world. Its founder, Edwin Booz said it best: "Start with character… and fear not the future." They bring a ferocious integrity to not only train our clients to tackle the problems they face today but to help them change the status quo for tomorrow. Each day, they imagine, invent, and deliver new ways to better serve their employees, their clients, and the world.

Its expertise:
Consulting - Today's business, political, and security landscapes are constantly evolving. Staying ahead requires more than cutting-edge technology. It demands agility in problem-solving, innovative change management tools, and the ability to do more with less. With a management consulting legacy that goes back more than 100 years, Booz Allen Hamilton looks beyond challenges to see future possibilities. In its work with government and commercial organizations, they approach each project from multiple disciplines and develop a customized solution to reach your goals, together.
Analytics - Booz Allen-Hamilton works with their clients to support their missions by developing end-to-end solutions that pair the best-in-class data scientists with emerging technologies. With data continuing to grow in size, scope and complexity, organizations are hungry for innovative strategies, services, and technologies to unlock the value of their data analytics potential.
Digital solutions - Around the world, organizations are changing the way they operate in business, meet their missions, and address emerging threats. As technology solutions converge and connect in new ways, there are advanced opportunities to better serve and protect citizens and national interests. But with these opportunities come technical challenges. Enterprise systems must be able to quickly and easily adapt to new threats while making sense of data pouring in from around the world. New technical capabilities on their own won't solve hard problems. With continuous pressure to modernize and accelerate innovation, organizations face the challenge of purposeful transformation. In this dynamic technology landscape, Booz Allen is a digital transformation partner that understands your requirements, technology environment, operating structure, and adoption readiness to address modernization with purpose. They are trusted to advance the nation's most sensitive missions and are committed to delivering open, yet secure architectures so you can quickly and easily adopt new technologies. From keeping the public safe through a modern military, to ensuring citizens have access to government services, their solutions ensure that the right capabilities, with the most valuable data insights, are delivered at the moments that matter most.
Engineering - Booz Allen's engineers and applied scientists don't just come up with the ideas to change the way our world works—they help to build them. That means they are fundamentally changing how we approach today's toughest threats to civilians, soldiers, and citizens.Their engineers work in concert with technologists, policy experts, and management consultants to develop solutions that work. Together, they help solve some of the most pressing engineering and applied science issues facing federal defence and civilian agencies. From using rapid prototyping and building satellites for the Air Force, to utilizing telematics to assure safety in the nation's automobiles, their engineers are hands-on. And when they are not building solutions for tomorrow, they are helping to grow the next generation of engineers.
Cybersecurity - As one of the largest cybersecurity providers, Booz Allen employs continuous cyber innovation, sophisticated tradecraft, and top talent to deliver results. Their diverse clients span Fortune 100 and Global 2000 companies to nearly every federal and defence agency. Their deep cyber and industry expertise is earned through hands-on experience, from the boardroom to the front lines. Whether helping to understand and reduce risk posture, or creating advanced algorithms to detect and stop attacks before they spread, Booz Allen supports their clients' most important cyber missions. Teaming elite technical practitioners with seasoned cybersecurity experts, the solutions improve resiliency and reduce downtime caused by cyber threats and attacks.

Booz Allen-Hamilton in the news:
It was recently announced that the company secured a massive contract with the Pentagon. Read more about that, here.