Top Ten Technology Consultancies - Capgemini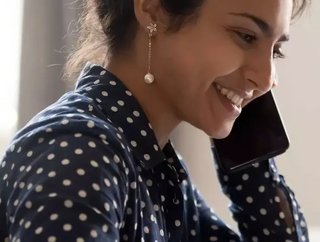 We take a closer look into Capgemini, who was featured in our comprehensive list of the top ten technology consultancies in this month's magazine...
Business Overview:
Capgemini SE is a French multinational corporation that provides consulting, technology, professional, and outsourcing services. It is headquartered in Paris, France. Capgemini has over 270,000 employees in over 50 countries. Capgemini was founded by Serge Kampf in 1967 as an enterprise management and data processing company. In 1974 Sogeti acquired Gemini Computers Systems, a US company based in New York. In 1975, having made two major acquisitions of CAP (Center d'Analyze et de Programmation) and Gemini Computer Systems, and following resolution of a dispute with the similarly-named CAP UK over the international use of the name 'CAP', Sogeti renamed itself as CAP Gemini Sogeti. Cap Gemini Sogeti launched US operations in 1981, following the acquisition of Milwaukee-based DASD Corporation, specializing in data conversion and employing 500 people in 20 branches throughout the US. Following this acquisition, The U.S. Operation was known as CapGemini DASD. In 1996, the name was simplified to Cap Gemini with a new group logo. All operating companies worldwide were re-branded to operate as CapGemini. Ernst & Young Consulting was acquired by CapGemini in 2000. It simultaneously integrated Gemini Consulting to form Cap Gemini Ernst & Young.
Capgemini in the telecommunications industry:
The pace of change in the telecom industry is unparalleled, and technological advances and changing consumer behaviour have irrevocably changed the business environment for the telecom industry. Capgemini has over 30 years of experience working with wireline, wireless, internet service provider and cable organisations. Drawing on their expertise, they can work with you to achieve the strategic goals and world-class results you require. Fifth-generation (5G) mobile networking is, simply, the story of the future and will build the foundation upon which every industry and sector of society will grow and innovate. 5G's super-fast speed and reliable connections will update how cities manage roadways, how automakers build their cars and will create new opportunities for self-driving cars, robotics, telehealth, on-the-go VR, and a thousand other applications, some of which no one has thought of yet. New business models and new types of businesses will bring a slew of revenue streams. The ecosystem will operate in a hyper-agile mode and telecom operators must this opportunity. Capgemini is focused on enabling clients to get the most out of this nascent technology. Where companies have so far taken steps towards automation and connectivity, 5G will allow them to make big leaps. This means 5G technology will enable a digital transformation at a scale and speed not seen to date. Capgemini has explored several deployment scenarios with our strategic telecom partners to connect the dots to drive towards realising this immense potential. Importantly, it signed a partnership with Telia on collaboration on 5G technology.
Capgemini in the aerospace and defence industry:
Aerospace and defence companies continually evaluate the way they operate to meet today's challenges, including digitisation, globalisation, financial constraints and complex information, and operations management. Capgemini has worked with 9 of the top 10 aerospace and defence companies pioneering innovative engineering, manufacturing, sustainment & supply chain solutions to optimise production, operations, collaboration and budgets to secure their future. Capitalising on experience gained working with major airports and using an SAP framework, Capgemini has created a state-of-the-air airport financial solution that is integrated, secure and flexible and allows true accountability. The solution has been set up to use the operational processes already in place at airports as its foundation. These processes implement completely integrated functionalities based on centrally controlled operational datastores.
Capgemini and IBM:
The alliance spans 20 Capgemini countries and more than 12 for Sogeti. Their country alliance managers are dedicated to innovating, selling and delivering IBM solutions, backed by teams of Capgemini and IBM experts around the world who work together to ensure the success of the alliance – and of business outcomes for our clients. What's more, they invest in knowledge. More than 15,000 Capgemini and Sogeti employees worldwide are members of IBM PartnerWorld™ making Capgemini one of the largest participating companies in IBM's business partner program. Their strengths complement one another. Business insights and delivery expertise from Capgemini combine with leading-edge IBM technology to create high-value solutions, designed to foster innovation, growth and profitability. An investment in breakthrough solutions— particularly those that explore and leverage the latest technologies in the areas of Data and Analytics, Cloud, Blockchain, Cybersecurity, and Cognitive IoT brings long term competitive advantage and creates the potential for better transformation and integration opportunities.
Capgemini in the news:
It has recently been announced that Aiman Ezzat has become the CEO of Capgemini, Aiman was appointed Chief Executive Officer of the Capgemini Group on 20 May 2020, at the close of the Annual General Meeting of Shareholders. During his tenure as Chief Operating Officer (from January 1, 2018, to May 2020) and prior to this as Chief Financial Officer, from December 2012 to 2018, Aiman reinforced both the Group's position as a global leader as well as its financial resilience. He also played an instrumental role in the implementation of the Group's new operating model. With more than 20 years' experience at Capgemini, he has developed a deep knowledge of the Group's main businesses and has worked in many countries, notably the UK and the US, where he lived for more than 15 years.