Top Ten Technology Consultancies - EY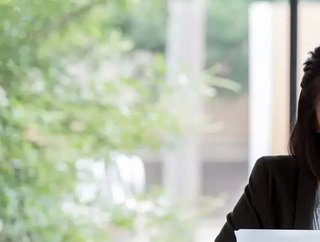 We take a closer look into EY, who was featured in our comprehensive list of the top ten technology consultancies in this month's magazine...
Business Overview:
Ernst & Young Global Limited Liability Partnership, commonly known as EY, is a multinational professional services firm headquartered in London, England, United Kingdom. EY is one of the largest professional services firms in the world. Along with Deloitte, KPMG and PricewaterhouseCoopers, it is considered one of the Big Four accounting firms. It primarily provides assurance (which includes financial audit), tax, consulting and advisory services to its clients. Like many of the larger accounting firms in recent years, EY has expanded into markets adjacent to accounting, including strategy, operations, HR, technology, and financial services consulting.
EY operates as a network of member firms which are structured as separate legal entities in a partnership, which has over 270,000 employees in over 700 offices in 150 countries around the world. The firm's current partnership was formed in 1989 by a merger of two accounting firms; Ernst & Whinney and Arthur Young & Co. It was aptly named Ernst & Young until a rebranding campaign officially changed its name to EY in 2013, although this initialism was already used informally prior to its sanctioning adoption.
Its services:
At EY, they are dedicated to helping organizations solve their toughest challenges and realize their greatest ambitions - from start-ups to Fortune 500 companies – and the work they do with them is as varied as they are. Through their four service lines — Assurance, Advisory, Tax and Transaction Advisory Services — they help their clients capitalize on transformative opportunities. EY also helpa them fulfil regulatory requirements, keep investors informed and meet the needs of all of their stakeholders. And in a fast-changing world, they give them the support they need to be effective today and create long-term value for tomorrow.
Tax - EY's tax professionals offer services across all tax disciplines to help you thrive in this era of rapid change. Their globally coordinated tax professionals offer connected services across all tax disciplines to help you thrive in an era of rapid change. They combine exceptional knowledge and experience with the people and technology platforms that make them an ideal partner for your tax-related needs. EY has competencies in business tax, international tax, transaction tax and tax-related issues associated with people, compliance and reporting and law.
Transaction advisory services - EY can help you manage the crisis and stabilize your business in the short-term. They can also help you navigate the downturn and position yourselves for the recovery or look beyond to enable your transformation through M&A and divestments. Strategy and Transactions enable clients to navigate complexity by reimagining their eco-systems, reshaping their portfolios and reinventing themselves for a better future. With global connectivity and scale, they drive corporate strategy, capital allocation and transaction advisory through execution to enable fast-track value creation. They support the flow of capital across borders and help bring new products and innovation to the market. In doing so, they enable their clients to build a better working world by fostering long-term value.
Advisory - What does it take to succeed in the Transformative Age? The nature of work is evolving fast, new generations are now dominating the workforce and we're all being asked to adopt new behaviours — to be more innovative, more agile, more collaborative, more everything. Business is anything but usual. And navigating the Transformative Age demands we ask better questions at each point in time, from strategy to execution. EY believes better questions come from better connections. This means embracing a diversity of ideas and a rich mix of talents, backgrounds and experience. These combined perspectives will give you new insights, help you realize your organization's purpose and equip you to operate in an entirely new way.
Assurance - Assurance inspires the confidence and trust that help enable a complex world to work. Organizations are operating in a rapidly changing business environment, with increasingly complex regulatory requirements. In such circumstances, it is vital to maintain confidence and trust. The purpose of EY Assurance is to inspire the confidence and trust that help enable a complex world to work. EY Assurance services help to support organizations in promoting investor confidence, managing regulatory responsibilities and supporting long-term, sustainable economic growth. In doing so, we protect and serve the public interest and promote transparency. Their Assurance services – comprising Audit, Financial Accounting Advisory Services and Forensic & Integrity Services – provide insights and technical knowledge across geographies. They serve global and local clients with the same intensive focus on quality, build integrated teams and innovate to transform service delivery.
EY and COVID-19:
EY has developed the "COVID-19 Enterprise Resilience Framework". Their easy-to-use diagnostic tool provides a methodical approach to crisis management, recovery and reinvention. It is a map for navigating uncertainty and complexity is critical. They have identified nine areas that not only assist business continuity now, but help reframe your organization's future. They recommend starting with people-related issues before moving to other areas, which can be addressed in any order:
Employee health and wellbeing

Talent and workforce

Supply chain and global trade

Customer and brand

Financial and investor

Risk

Government and public policy

Technology and information security

Insurance and legal disputes
The tool is an easy, pragmatic way to understand the resilience of your enterprise and enable you to more clearly prioritize your actions. Its purpose is to help you assess these nine areas, providing structure in the midst of chaos, and prompting you to consider elements which might otherwise be overlooked. It enables you, at a glance, to identify where you need further efforts or assistance, and is designed to be continually referred to as part of your ongoing leadership crisis meetings. Additionally, it can be used as a solid foundation upon which your corporate strategy can be shifted or rebuilt.
Find out more here.