Top Ten Technology Consultancies - KPMG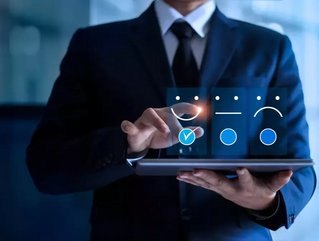 We take a closer look at KPMG, who was featured in our comprehensive list of the top ten technology consultancies, in this month's magazine...
Business Overview:
KPMG (Klynveld Peat Marwick Goerdeler) is a multinational professional services network. Through helping other organizations mitigate risks and grasp opportunities, KPMG can drive positive, sustainable change for clients, its people and society at large.
KPMG member firms operate in 147 countries, collectively employing more than 219,000 people, serving the needs of business, governments, public-sector agencies, not-for-profits and through member firms' audit and assurance practices, the capital markets. KPMG is committed to quality and service excellence in all that they do, bringing the best to clients and earning the public's trust through its actions and behaviours both professionally and personally.
Whether addressing complex business challenges or focusing on driving lifelong learning in its communities, KPMG people have the same overarching goal: to make a difference today while making the world a better place for future generations.
For clients, that means working with a team of professionals who work with passion and purpose every day to ensure the work they do is of the highest quality and delivers real results. They know that the KPMG teams understand how our work influences the world they operate in.
For its people, it provides a sense of pride that their work helps to build confidence in the capital markets and strengthen the economy - helping to drive progress and prosperity in the societies in which we all live and work.
For society, it provides confidence that in all that they do, individually or collectively, they look to make a lasting, positive impact on society, communities and the wider world.
KPMG's industries:
Financial services - New challenges and opportunities are quickly reshaping financial services – from AI to fintech, to open platforms and data analytics, to greater customer centricity and workforce shaping – all of which financial institutions need to address while navigating the evolving risk and regulatory landscape. Organizations are looking at a future that is more interconnected, more collaborative and frictionless – one where trust, growth and delivering value are paramount. KPMG can help. Its global, multi-disciplinary team of professionals understand what it takes to deliver successful outcomes in the financial services industry. KPMG firms are continuously evolving and growing to ensure they always have the capabilities, strategies and networks to deliver the insight-driven and technology-enabled services that drive the sustainable value creation organizations require. The deep industry knowledge of KPMG's professionals leads to seamless collaboration and practical execution across all sectors including asset and wealth management, banking and capital markets, insurance and private equity.
Consumer and retail - Constant disruption continues to test the Consumer & Retail industry—presenting new opportunities while challenging norms—faster than many companies can keep pace. With a deep understanding of these companies' most pressing issues and priorities, KPMG's Consumer & Retail professionals offer a full suite of forward-looking audit, tax and advisory services, designed to mitigate risk, boost competitiveness and drive value. Members of KPMG's Consumer & Retail global network are dedicated to serving companies in the food and drink, alcoholic beverage, consumer goods, luxury, tobacco and retail sectors. This international network of industry-focused professionals means that their clients throughout the world have access to global industry insights, leading practices and the latest innovative solutions, regardless of company size or location. Industrial manufacturing - Disruption is everywhere. And that means a great opportunity for manufacturers. It also means a great risk. How will your organization respond? Whether you are dealing with new technologies, new competitors, new business models or new customer expectations, the reality is that your business is changing. This is a time where big ideas and bold action can solidify a company's future. And the leaders of tomorrow are already taking steps to secure their hold on that future. The opportunities are endless for those willing to adapt. Are you one of those organizations?Whether you want to transform your enterprise, grow your business, manage your risks, improve your performance or enhance your customer relationships, KPMG can help.
Energy - Digital innovation. Geopolitical and market volatility. Increasing demand for decarbonization. With uncertainty and transformation driven by these and other factors, organizations across all sectors of the energy industry are exploring how to adjust their businesses, satisfy changing customer demands, and take advantage of new opportunities. Energy companies need a disciplined approach to preparing for both anticipated and unexpected change; KPMG firms can help. The industry remains challenged by volatile commodities prices and a shifting economic, regulatory, and competitive landscape. They assist companies in evaluating and adjusting their supply chains and operating models for the current environment, as well as in identifying deal opportunities, new markets and capital improvements.KPMG also shows companies how to optimize current digital portfolios while implementing new technologies. Innovations like data analytics and intelligent automation have the potential to improve productivity and give rise to new products and services—as long as the right risk management measures are in place. For data analytics capabilities, KPMG professionals know how to extract value but also how to help protect the proliferating volume of data generated by connected devices on pipelines, transmission lines and other equipment, and in customer homes and businesses.


As attention to climate change and decarbonization grows across all industries globally, KPMG member firms are helping numerous organizations develop strategies for the energy transition. And, in light of the rising number of high-cost weather events, we also counsel companies on managing crises, modeling risk, and building infrastructure resiliency to help protect the communities where their employees and customers live. KPMG teams have the experience and the knowledge to help energy, natural resources and chemical companies tackle difficult issues and successfully adapt to change. We look forward to meeting the specific needs of your organization.

Infrastructure, Government, Healthcare and Life Sciences - KPMG works together to deliver meaningful results for its clients across Infrastructure, Government, Healthcare and Life Sciences through deep sector expertise and an unparalleled appreciation of the various issues and disruption facing these industries. Find out more about how they serve in the individual industries,

here

.



KPMG and Coca-Cola:
Even a business as adept at bottling success as Coca-Cola Enterprises* can refresh its approach to performance reporting. Previously, the company's planning and performance management team was spread across six European locations. A legacy of overlapping, localized approaches to data capture, analysis and reporting left little scope for strategic insight generation.
KPMG in the UK led an ambitious program to establish a new centre of expertise in Sofia, Bulgaria, which now delivers far more effective analytics and insights to the business with greater efficiency.
Together, they introduced a standard reporting method for all business units and they implemented new technology to increase automated reporting and self-service. This fresh approach brought a renewed sparkle to business performance, accompanied by a cost-saving running into the millions.