Transforming enterprise: Q&A with Equinix Channel Partner Program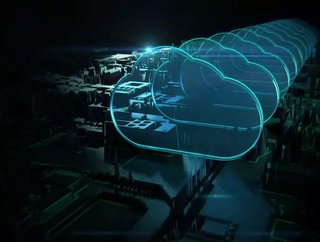 As technology continually evolves, it is becoming more important than ever for enterprises to enhance their operations in order to remain competitive...
As technology continually evolves, it is becoming more important than ever for enterprises to enhance their operations in order to remain competitive.
Although many companies may lack the know-how when it comes to digitisation, Equinix offers a solution to this with its Channel Partner Program – a platform that includes the likes of AWS, Microsoft, Google and IBM that provides enterprises with the solutions they need to undertake such initiatives.
We speak to Oren Yehudai, the newly appointed Head of Equinix EMEA Channel Partner Program, about the need for companies to transform in this way, as well as the company's own experience with digital transformation.
1) How do you expect your new role with Equinix to differ from your experience as the Senior Manager of EMEA Channel Sales at Palo Alto Networks?
Equinix's Channel Partner Program is still in its infancy in EMEA so provides an exciting opportunity for me to work with the team to build and expand the program. Joining Equinix at this stage of its Channel journey means I can really help to shape the program and drive its expansion across the region.
My previous roles have been with companies more focused on software and hardware, whereas Equinix is service-led so will present different opportunities. With Equinix at the forefront of interconnection, there is so much we can offer and I'm looking forward to leading the charge for our EMEA Channel.
2) How integral will this previous experience be to your new role at Equinix?
My career so far has given me a vast range of experience thanks to an array of company specialisms; working on partnerships with system integration, two tier resellers and consultants. By managing a wide range of partners, I have been able to adapt my skills to many different environments. As Channel is traditionally an agile platform, flexibility is key and something that I believe to be integral to my new role at Equinix.
In addition, having a background in Software, Storage and Security puts me in a better position to understand and support our partners. Equinix's most successful partners will be addressing complex customer challenges in moving to the digital era. The three sub-sectors of IT I've worked with are a big part of that challenge.
See also:
3) What is the Equinix Channel Partner Program?
Equinix's Channel Partner Program is designed for managed service providers, network service providers, system integrators and solution providers to help design and deploy the right IT and cloud solutions for enterprise customers. As the enterprise workforce becomes increasingly dispersed, and companies are faced with the rise of new technology trends, enterprises need partners who can help them decide which IT and cloud services to use and how to deploy them quickly.
We work closely with our partners on a joint value proposition as part of our activation process. At the end of the process we have a unique value proposition and a specific plan on how to drive the business together. This approach ensures we know exactly how our partnership will be mutually beneficial, helping our customers and partners differentiate from each other.
4) How has Equinix's partner ecosystem grown since the launch of the platform in 2015?
Since its inception, the global Channel Partner Program has achieved year-on-year growth of 27% and has signed up more than 300 partners across EMEA since 2015. Equinix's expansion in Channel is largely thanks to its strong network of ecosystems, enabling resellers to be close to the suppliers, partners and cloud services they rely on. When Equinix started its Channel journey, the focus was on signing top partners with resellers to get the most activation. This has grown and developed into prioritising depth over breadth; Equinix is looking for partners who are aligned with the company's alliances and values.
Following this strategy, Equinix and its partners are committed to working more closely together to build a better platform. As Equinix is still in the development stage in terms of Channel, we actively seek feedback from these trusted partners to ensure we are meeting the needs of the community, allowing partners to both resell and refer Equinix services, and enabling business success.
5) I see Equinix's strategic partnerships include AWS, Cisco, Google, IBM and Microsoft. How beneficial is it to have such industry experts on board with the program?
Strong relationships with leading players within the cloud and Channel arena is critical for success. Equinix has many strategic alliances including those with AWS, Cisco, F5, Google, IBM, Microsoft, NetApp and Oracle. By having these industry experts on board, Equinix is able to provide a solid platform, sharing best practices and advice with resellers, creating a unique value proposition.
As is the case across the business, rich partner ecosystems enable customers to connect to their partners of choice, allowing flexibility and bespoke models for success.
6) What are the key benefits of the Channel Partner Program to enterprises?
The program allows partners to both resell and refer Equinix services, and is set-up to help enterprise customers obtain the comprehensive IT services and expertise they need – from the Channel community they're accustomed to working with. Our Channel partners support enterprises with improving their hybrid cloud strategies and identifying new recurring revenue streams.
7) How integral are the technologies and expertise offered within Equinix's platform to enterprises in successfully undertaking digital transformation initiatives?
Equinix enables its customers to evolve from traditional businesses to "digital businesses". Customers have the opportunity to operate on an expanded global platform to process, store and distribute larger volumes of latency-sensitive data and applications at the digital edge, closer to end-users and local markets.
Business is becoming more virtual, geographically dispersed and mobile than ever. The challenge is that companies vary hugely in scale, scope and direction. This has created a business environment in which organisations are leveraging data centres to connect with each other, with service providers, and with customers, like never before.
Equinix's technologies and expertise allow enterprises to utilise interconnection and move into the cloud, which means they can fully undertake digital transformation initiatives. Interconnection helps enterprises make a fundamental shift from keeping IT at the core for control to pushing IT to the edge for engagement. The flexibility in Equinix's services, with over 1,700 network providers and 2,900 cloud and IT service providers, means that many companies can retain previous contracts and expand their network globally with ease.
8) What has Equinix's experience been like with its own digital transformation journey?
As a company Equinix has evolved over time to meet its customers' needs, across the internet boom and into the interconnected era where businesses must connect its people, locations and data in order to survive. This has led to the development of the recently announced Equinix Cloud Exchange™ Fabric (ECX Fabric) which leverages software-defined networking (SDN) capabilities to enable any customer to connect its own infrastructure across Equinix locations or to any other customer on the Equinix global platform, regardless of location. This is particularly beneficial for companies utilising a hybrid cloud model – as they look to build a multi-cloud strategy, they can now take advantage of access to over 2,900 cloud and IT service providers, each with their own strengths.
Equinix has transformed many of its services so that customers can customise their connectivity to partners, customers and suppliers. Another example of this is IBX SmartView™ which gives customers real-time access to environmental and operating information around its footprint within an Equinix data centre, as if those cages were all in-house. Interfaces such as this provide companies with the attributes they have come to expect from "as-a-service" models. This includes real-time provisioning via a portal, pay-as-you-go billing increments and the removal of friction in establishing elastic connectivity between metros.
9) How is Equinix planning to remain as an industry leading innovator? Are there any key technologies or projects aside from the Channel Partner Program that the company is pursuing moving forward?
Equinix's network of over 190 data centres acts as a great testbed for innovation and learning. Essentially, with every hour that goes past, we gain another 190 hours of experience in running leading colocation and interconnection hubs. We actually have a team dedicated to sharing best practices and transferring new technologies and models across all of our sites to ensure consistent delivery of current best in class.
A specific example of something being rolled out across the network is a new technology called Equinix SmartKey™. It is powered by Fortanix, a global SaaS-based secured key management and cryptography service which simplifies data protection in any public, private, hybrid or multi-cloud environment. SmartKey provides customers with internet scale, secure key storage, encryption and tokenisation services, addressing performance and GRC requirements at the digital edge close to clouds and carriers. After all, the digital edge is where users are, where data is produced and where applications are shared, so the simpler it is to be there, the better!