Trending: why everyone is signing up to multicloud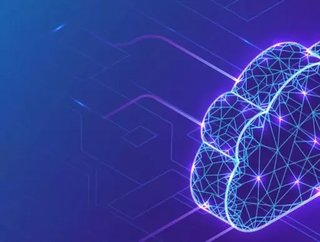 Multicloud is less a technology than a strategy, but it's important to understand its unique benefits and repercussions for the industry...
How do you stay ahead in technology? The answer used to be that you sought out the best vendors and engineers and bought up their products and skills, integrating the technology seamlessly into your workflow. In many ways, that hasn't changed, but – faced with diverging technological branches – many companies have decided to keep their options open. This is the strategy known as multicloud. Here's how it works.
What is multicloud?
First of all, it's not hybrid cloud, which is a combination of private and public cloud infrastructure. The two aren't mutually exclusive, but they're not at all the same thing. Multicloud is about choosing cloud vendors. Traditionally, you would accept tenders from a variety of vendors, then pick the one who offered the best value and fit for your needs. And it's exactly those differentiators cloud vendors developed to win bids that have led to multicloud. Now companies are faced with an array of vendors with different strengths, they don't want to harness their carriage to one horse. They can sign up with multiple vendors, picking out the strengths of each for different business use cases.
Why are companies opting for multicloud?
The average number of cloud vendors for large companies is now three to four (there's a variance between public and private cloud). The main incentive is to avoid 'vendor lock-in' where opting for a single provider encourages a dependency on a particular technological roadmap, according to that vendor's MO. Giving yourself the option to exploit the strengths of a number of individual vendors and the ability to chop and change as benefits and priorities change is a core driver for a multicloud strategy.
Are there other benefits to multicloud?
Yes, plenty. Sometimes multicloud happens by accident as companies acquire or develop technology strains that require a different cloud partner. Or there may be compliance issues, where data is required to be held in a particular territory. There's also a disaster recovery element, where resources can be shifted on to a secondary platform in the event of an outage on the principal network.
Who are the key multicloud vendors?
No one sells multicloud, per se. But that doesn't mean there aren't primary options for companies pursuing a multicloud strategy. AWS, as you might expect, leads the pack, with Microsoft Azure in a strong second, trailed by Google Cloud Platform. VMware cloud, IBM Cloud, Oracle Cloud and Alibaba Cloud are also contenders in the space.
How do companies manage a multicloud strategy?
Deploying multicloud has its benefits, but simplicity is not one of them. There are a range of strategies available but a shift is afoot. On the decline is an organic approach to multicloud where vendors have been added on an ad hoc basis. On the rise is an intentional multicloud strategy where companies have set out to create a robust architecture exploiting the benefits of multicloud in an organised and systematic manner.