Twitter hack: how bad was it?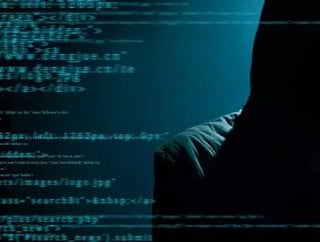 We take a closer look at the hack that targeted social media giant, Twitter, and how it could have been prevented...
 On Wednesday, the social media platform Twitter suffered a cyber attack from bitcoin scammers. The hackers targeted high profile accounts such as Elon Musk, Kayne West and Barack Obama. 
It is believed that the hackers gained access to an internal admin tool which therefore allowed them to gain such sensitive information and access.
Many questions are being asked of Twitter, how did hackers penetrate the security of such a high profile platform? 
Twitter is the social media tool of choice for many high profile celebrities and politicians so cyber attacks like this are stress inducing for many. It is also the platform of choice for 330 million users, who are vulnerable to the cyber attack.
The case of the cyber attack has been handed over to the FBI to further the investigation to try and prevent this sort of cyber attack occurring again, however it is not as easy as that as scammers and hackers are forever finding new ways to steal sensitive information. Phishing attacks like this are all too common.
After this attack and to diminish any cyber threats in the future, Twitter is being urged to adopt end-to-end encryption for direct messages. 
It is unarguable that direct messaging can contain some of the most sensitive information on the platform as we are all led to believe that it is safe and secure. However they are not as safe as Twitter would want us to think, they are vulnerable to internal compromise, because they are not end-to-end encrypted. End-to-end encryption will provide a robust extra layer of security through an internal safeguard. Messaging platforms such as Whatsapp and Facebook iMessage have already adopted end-to-end encryption. 
However, it is relatively easy to trace the source of any Bitcoin transactions so it is hoped that the culprit will be caught and apprehended soon. 
Twitter has confirmed that 130 high profile accounts were targeted in the attack however the social media giant insists that only a small portion of the targeted accounts were actually compromised. 
It still is not clear what the hackers intentions were and if any possible other cyber attacks are on the horizon. It is also unknown the financial implications of the hack.
There is one question that is on all of our minds following this high profile attack; how can we remain cybersecure? 
Cybersecurity will be at the forefront of all businesses right now as we are all on high alert.
One way to remain secure is to understand the data that your business collects and how you can keep that information secure, if your client's sensitive data is leaked the impact could be detrimental to your business and its reputation.
In addition, use multiple authentication factors throughout your company to make sure no outside personnel gain unauthorized access to personal information.
You need to always assume that there is a vulnerability in every cyber situation, you are never one hundred percent safe from a vicious attack like this.
Tweet us at @TechnologyMagBC and let us know your opinions on the cyber attack, could it have been prevented?