Virtana: Helping companies with multi cloud environments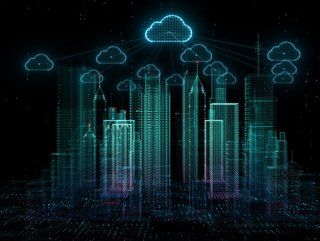 With multi cloud adoption growing, we take a look at Virtana, the company helping companies plan their migrations
As companies develop a hybrid cloud strategy to support digital transformation, they need to ensure their infrastructure aligns with their business objectives.
Founded in 2008, Virtana has a purpose to simplify enterprise cloud complexity and accelerate digital transformation to drive human progress. This is coupled with its vision to provide an integrated software platform that leverages high-definition precision data insights to manage, monitor, and secure any workload on any cloud for hybrid IT customers.
Its cloud-agnostic SaaS platform allows enterprises to plan their cloud migrations, rightsize workloads, and manage their hybrid cloud infrastructure for performance, capacity, and cost.
Today, the company states that more than 150+ Global 2000 enterprise customers rely on its multi-cloud software to enable them to run the right workload, on the right cloud.

Reimagining hybrid and multi cloud strategies
Earlier this year Virtana revealed that enterprises plan to grow their multi-cloud environments in 2022, with 82% of organisations currently leveraging a multi-cloud strategy and 78% of organisations with workloads deployed in more than three public clouds.
Tim Grieser, Research VP, Enterprise System Management Software at IDC commented: "In the current era of digital transformation, hybrid and multi-cloud strategies are table stakes. Management of these critical environments is essential in order to have a true strategic business impact and avoid risks that can have real consequences for an organisation."
As organisations continue to move workloads to the cloud, it is increasingly critical to be able to manage it all, including tools, data, controls and evolving capabilities. The report found that organisations were dealing with too many tools, with 83% expending some level of manual effort to consolidate data from all of these tools, while 53% of organisations using 20+ tools still have manual processes.
"After rushing to the public cloud in early 2020, organisations spent last year feeling the business impacts from suboptimal hybrid cloud implementations that ranged from skyrocketing costs and performance problems to management headaches," said Jonathan Cyr, VP of Product Management for Virtana.