VMware: Solving challenges with disruptive technologies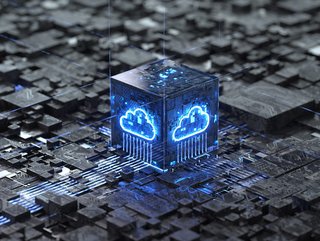 We take a look at VMware and how it is using disruptive technologies such as AI and machine learning to enable organisations to empower customers
Founded over two decades ago, VMware is a leading provider of multi-cloud services for all apps, enabling digital innovation with enterprise control.
Headquartered in Palo Alto, California, VMware is committed to building a better future through the company's 2030 Agenda. The company has over 24,000 employee's and an ecosystem of 75,000 partners, from banking, healthcare, and government to retail, telecommunications, manufacturing, and transportation.
VMware acquired CloudHealth in 2018 and expanded it in 2019 to provide deeper integration with VMware workloads, alongside public cloud. CloudHealth provides cloud governance features to help organisations align security and regulatory compliance.

Dealing with the ever changing cyber security landscape
VMware recently released its eighth annual Global Incident Response Threat Report, which looks at challenges faced by security teams amid pandemic disruptions, burnout, and geo politically motivated cyberattacks.
65% of defenders state that cyberattacks have increased since Russia invaded Ukraine, according to report findings.
"Cybercriminals are now incorporating deepfakes into their attack methods to evade security controls. Two out of three respondents in our report saw malicious deepfakes used as part of an attack, a 13% increase from last year, with email as the top delivery method. Cybercriminals have evolved beyond using synthetic video and audio simply for influence operations or disinformation campaigns. Their new goal is to use deepfake technology to compromise organisations and gain access to their environment," said Rick McElroy, principal cybersecurity strategist at VMware.
Despite the changing threat landscape and rising threats detailed in the report, incident responders are fighting back with 87% saying that they are able to disrupt a cybercriminal's activities sometimes (50%) or very often (37%). They're also using new techniques to do so. Three-quarters of respondents (75%) say they are now deploying virtual patching as an emergency mechanism.