Vodafone UK select Oracle to lead 5G Network Security Policy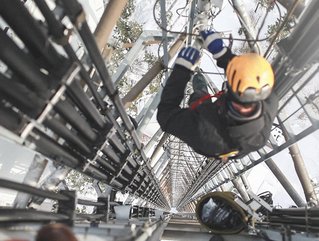 Vodafone hopes to accelerate its 5G offering to customers by adopting Oracle's cloud native network policy management solution into its core business
Vodafone's have chosen Oracle to lead their network policy for their roll out of 5G, which the mobile phone and broadband carrier hopes will allow for more intelligent policy decisions and quicker testing and deployment of 5G services.
From holographic calls, AR and VR gaming and live streaming without lag time and film downloads at up to four times faster than 4G networks, Vodafone requires that all new software be cloud-native – calling it the "Cloud Native Golden Rule."
5G technology will 'augment and support tomorrow's society'
Andrea Dona, Chief Network Officer at Vodafone UK, said that: "Moving to 'cloud native' is a culture shift as much as it is a technology shift for a techcomms company like Vodafone. Our partners must demonstrate flexibility and agility, as well as aligning to our vision of how technology will augment and support tomorrow's digital society."
When talking about the partnership, Andrew Morawski, Senior Vice President and General Manager of Oracle Communications, Networks, said: "5G undoubtedly opens the door for endless new ways to engage with our world, but intelligent policy management is the entryway to capitalise on these opportunities. Our 5G and cloud capabilities are helping Vodafone to build a future-proof network that is automated, easier to scale, simpler to operate, and more cost-effective."
Vodafone believes that by aligning with Oracle Communications consulting and the Cloud Native Computing Foundation (CNCF), Oracle's cloud native 5G policy control will help them to automate and scale to meet the expected growth in 5G subscribers and connected devices.
Oracle IT manages wireless networks and monitors for unauthorised ones, while its Network Security Policy establishes formal requirements for the provision and use of wireless networks and connectivity, including network segmentation requirements.