Vonage: the communications company acquired by Ericsson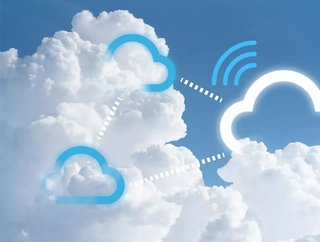 Following the announcement that Ericsson has acquired cloud-based communications company, Vonage, we take a closer look at the company's growth
Vonage is a global provider of cloud-based communications with a strong track record of growth and margin evolution.
The company has its own cloud-based Vonage Communications Platform (VCP) that serves over 120,000 customers and more than one million registered developers globally, it accounts for approximately 80% of Vonage's current revenues.
Adding to this, Vonage's management team projects annual growth of over 20% for VCP in the coming years.
The API (Application Programming Interface) platform within VCP allows developers to embed high-quality communications. This includes messaging, voice and video into applications and products, without back-end infrastructure or interfaces. 
Vonage also provides Unified Communications as a Service (UCaaS) and Contact Center as a Service (CCaaS) solutions as part of the Vonage Communications Platform.
Vonage: serving multiple industries with cloud communications
Founded in 2001 by Jeff Pulver, the company also offers communications APIs.
With all of these offerings, Vonage serves a multitude of industries.
For healthcare, its cloud communications enable healthcare providers to consult with patients virtually and other solutions. Vonage also supports the education centre by creating virtual classrooms and the ability to record lectures.
By utilising Vonage's unified communications and contact centres, the finance industry can gain a security-focused customer experience on any device. With retail and e-commerce, Vonage help retailers deliver exceptional customer experiences in real-time.
The Vonage unified communications can also help teams within municipalities within the public sector work together more efficiently.
Ericsson's acquisition to broaden global offerings
Through the Ericsson acquisition, Vonage is helping the company expand its presence in the wireless enterprise and broaden its global offerings.
Vonage's presence in the Communication Platform as a Service (CPaaS) segment of the company will provide Ericsson with an opportunity to access a complimentary, substantial and high growth segment. 
With increasing investments in 4G and 5G, as well as a flourishing ecosystem of new applications and use cases leveraging the power of modern networks, demand from enterprises for programmable networks has been accelerating. 
In the longer term, Ericsson intends to offer valuable benefits to the full ecosystem by creating a global platform for open network innovation, built on Ericsson and Vonage's complementary solutions.