What is distributed cloud?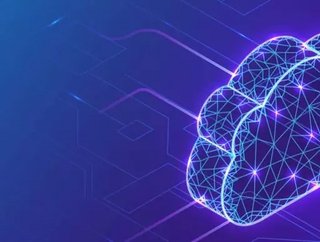 Cloud operations are becoming increasingly complex and, for once, that's a good thing for business. Here's why distributed cloud matters...
The cloud is becoming more complex as two major trends – hybrid cloud and Anything as a Service (XaaS) – gather speed. Gartner reports that client requests for hybrid cloud had grown 15 per cent to August 2020, as customers sought "the advantages of cloud computing while extending the range and use cases for cloud."
Why hybrid cloud is a contradiction
The problem is that hybrid cloud, without proper management, is a minefield of complexity and ownership overlap. Part of it is owned and controlled by the customer, the rest by the public cloud provider. Innovation sits squarely with the provider, while the customer wants to bend its abilities to its unique set of needs. Hence the rise of distributed cloud.
What is the distributed cloud?
It all comes down to location. Historically, this hasn't mattered much. The cloud, by its very name and nature, was 'elsewhere'. An indistinct location or locations that didn't matter as data were piped in and out. But the advent of XaaS has brought speed of service to the fore, and for that reason distributed cloud was born.
Distributed cloud can be thought of as a combination of public cloud, hybrid cloud and edge computing. That means processes can be assigned based on speed or ownership, moving the things that need to be flexible or controllable 'towards' the customer and the things that don't 'towards' the provider. Everyone's a winner.
What's the advantage of distributed cloud?
Like edge computing, the central advantage is one of speed (low latency). In fact, in many instances edge and distributed cloud may be conflated. But edge alone does not offer the same resilience as a hybrid strategy where data are managed in such a way as to avoid widespread failures. Localising the things that need to work fast, and distributing the rest to cloud 'substations' offers an overall improvement in efficiency and productivity. There's also increased compliance and a broader surface of cloud options for distinct business tasks.
What's the future of distributed cloud?
According to Gartner , distributed cloud will progress in two phases:
"Like-for-like hybrid, where enterprise customers will buy cloud substations to mimic the promise of hybrid cloud and avoid latency-based problems. These customers will not initially embrace the idea of opening their substations to near neighbors, whether geographical or industry-based, and will keep the substation on their premises to themselves. This will have the effect of enabling true hybrid cloud by having public cloud providers take responsibility for everything."
"Phase Two, or next-gen cloud, will consist of utilities, universities, city governments and telcos, among others, buying cloud substations and opening them for use by near neighbours. This will begin to establish the idea that distributed cloud represents the foundation of the next generation of cloud computing. This will also reflect the need for the continuum of distributed cloud. Next-generation cloud will work based on an assumption that cloud substations are everywhere — much like Wi-Fi hot spots."