What is Wrike, the company just acquired by Citrix?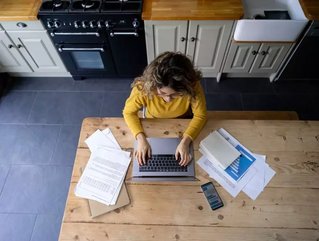 Wrike is an emerging leader in the collaborative work management industry, operating on a software as a service (SaaS) model...
Thanks to the ongoing COVID-19 pandemic, remote work solutions have skyrocketed in importance and, in many cases, value. One such example has been Wrike, which offers solutions such as custom dashboards, real-time collaboration and project management. The company's customers include the likes of Google, Okta, Airbnb, Siemens and Dell
Yesterday, Citrix Systems, a software giant specialising in cloud and networking products, announced that it would be purchasing the company for a $2.25bn cash fee.
The remote working boom
In , David Henshall, President and CEO, Citrix, said: "Work today is happening everywhere – at home, in the office and on the road. We believe that in the future, success will go to those companies that can support flexible and hybrid work models and provide a consistent, secure and efficient experience that removes the complexity and noise from work so employees can focus and perform at their best, wherever they happen to be.
"Together, Citrix and Wrike will deliver the solutions needed to power a cloud-delivered digital workspace experience that enables teams to securely access the resources and tools they need to collaborate and get work done in the most efficient and effective way possible across any channel, device or location."
Synergy in collaboration tools
Citrix's rationale for the purchase was given as the synergy between Citrix's existing digital workspace platform, including facilities such as remote virtualisation, and Wrike's work management solution, which provides tools for remote working.
"When it comes to the future of work, Citrix and Wrike share a common vision and mission: to reduce the complexity and chaos of work and empower every person, team, and organization to achieve their very best. Together, we will unlock the workspace of the future, truly transforming the work experience and equipping people with an innovative set of solutions they can use to exceed goals and keep business moving forward," said Andrew Filev, Founder and CEO, Wrike.