Why Cisco is buying network intelligence firm ThousandEyes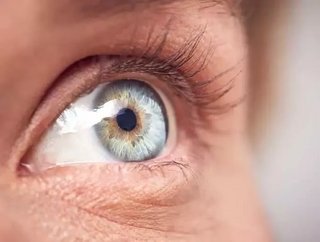 San Francisco, California-based ThousandEyes offers a platform that collects data from the internet, data centres and devices to improve digital experie...
The data the firm collects is leveraged to show businesses exactly how customers and employees access and use websites, applications or services.
Customers include the likes of Evernote, Servicenow, Zendesk, YMCA and Viacom.
The firm has raised over $110mn across six funding rounds since its foundation in 2010. Its latest Series D was announced in February 2019, netting the company $50mn.
In a press release at the time, Mohit Lad, co-founder and CEO, said: "Over the last year, we have seen unprecedented growth as both domestic and international demand for digital experience intelligence continues to increase at an extraordinary pace. This new funding round will allow us to further invest in both product innovation and global expansion as we quickly find our solution becoming a non-negotiable piece of the modern operations stack that's necessitated by the rapidly growing $206 billion cloud market."
SEE ALSO:
Startup Spotlight: Covariant's industrial robot AI
Startup Spotlight: Cockroach Labs' cloud database management
Startup Spotlight: Giphy and the visual language of GIFs
Read the latest issue of Technology magazine here
Late last month, Cisco announced it would be acquiring the company, incorporating its capabilities into Cisco's Enterprise Networking and Cloud, and AppDynamics portfolios, with ThousandEyes joining Cisco's Networking Services business Unit. Mohit Lad will become GM of Thousand Eyes, with the company's other co-founder and CTO, Ricardo Oliviera, also continuing his involvement.
"I'm excited to welcome the ThousandEyes team to Cisco," said Todd Nightingale, senior vice president and general manager, Cisco Enterprise Networking and Cloud. "The combination of Cisco and ThousandEyes will enable deeper and broader visibility to pin-point deficiencies and improve the network and application performance across all networks. This will give customers end-to-end visibility when accessing cloud applications, and Internet Intelligence will improve networking reliability and the overall application experience."
Cisco said it expected the deal to close before the end of the first quarter of the 2021 financial year.