Why Disney+ chose AWS cloud for global streaming rollout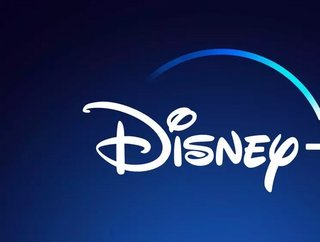 Streaming has become an increasingly important part of a number of giant companies' offerings, requiring extensive cloud infrastructure behind the scene...
Disney+, which launched in November of 2019, contains a mix of specially commissioned content and access to a stable of Marvel owned properties including Pixar, Marvel and Star Wars. It recently surpassed 100 million subscribers worldwide, and leverages Amazon's AWS cloud to serve its customers in 59 countries.
Overcoming streaming's technical hurdles
AWS cloud technologies relied on by Disney+ include dedicated streaming products including Amazon Kinesis and Amazon Timestream, as well as Amazon's DynamoDB database to track content, metadata and user actions in order to make watch recommendations.
"Disney+ has completely reinvented what's possible in content delivery by challenging convention and using cloud technology to build a streaming product from scratch that had never been launched and marketed before on such a global scale," Joe Inzerillo, executive vice president & CTO, direct-to-consumer, The Walt Disney Company. "AWS has been our preferred cloud provider for years, and its proven global infrastructure and expansive suite of services has contributed meaningfully to the incredible success of Disney+."
The move to cloud services
Streaming has become an increasingly important part of a number of giant companies' offerings - even those without the impressive back catalogue of content that Disney has - as COVID-19 enforced lockdowns have left individuals in search of new forms of entertainment.
That's part of a wider pivot to services as a source of renewable income. Take Apple for instance, which joined the streaming sector with the launch of Apple TV+ and Apple Arcade, TV and game streaming products respectively. Since then, the company has experienced impressive growth in the number of paid accounts, with total services revenue reaching in its latest quarterly results.
"Disney+ brings beloved characters and timeless stories to a global audience through world-class direct-to-consumer video services," said Carla Stratfold, vice president of AWS global and strategic accounts at Amazon Web Services, Inc. "Only AWS's proven global infrastructure and unparalleled set of capabilities deliver the reliability, scalability, and breadth of functionality to power one of the world's most exciting streaming services and its expansion around the world. We look forward to continuing to provide comprehensive cloud capabilities and expertise to The Walt Disney Company to help them reinvent streaming entertainment for Disney fans globally."
(Image: Disney+)